It's been another strange and uncertain year for cinema, but thankfully there have been plenty of gorgeous posters for us to admire. Here are just a few of our favourites – tweet us @LWLies with your own stand-out posters from this year.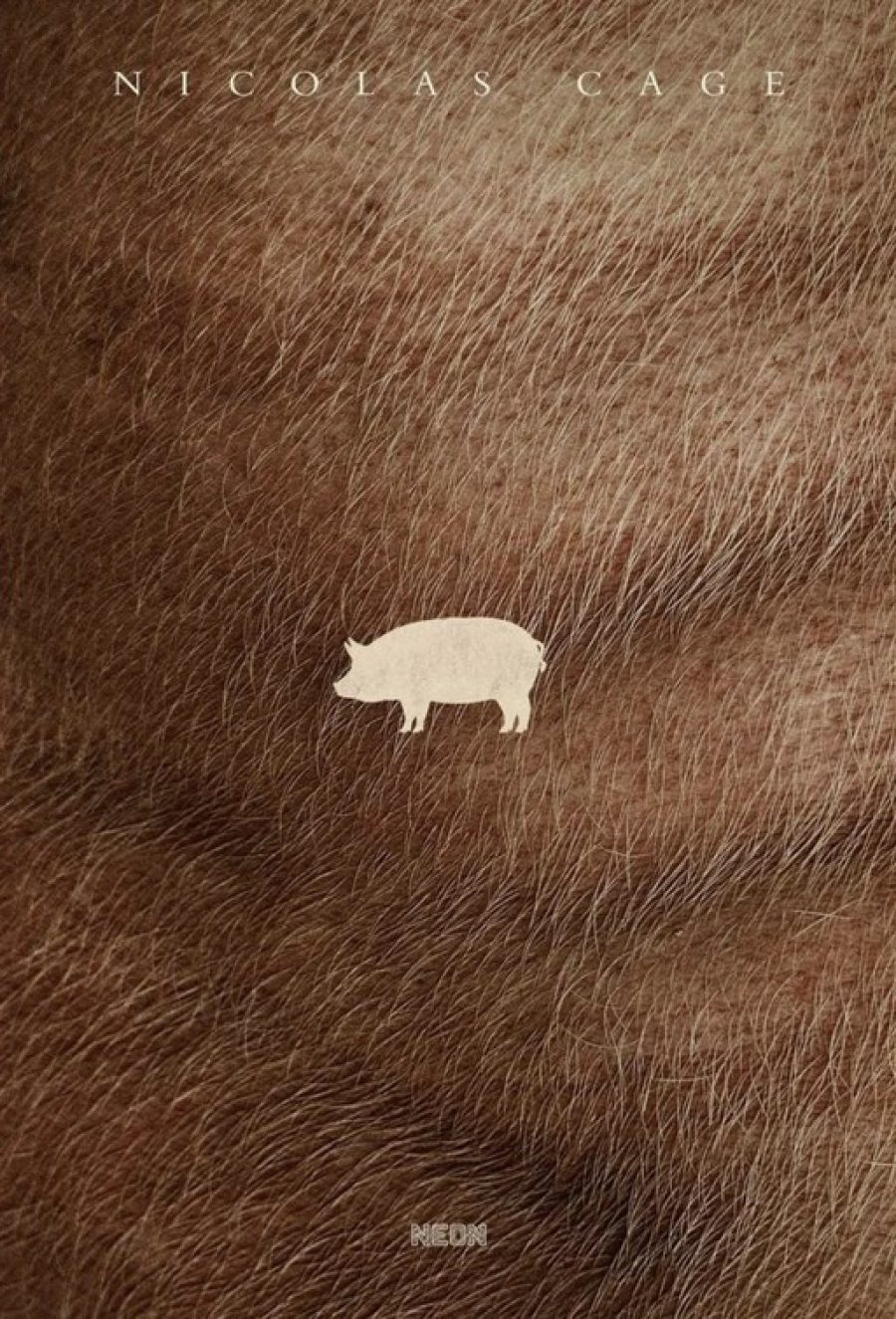 20. Pig
Simplicity is underrated in art direction – nothing proves this more than the teaser poster for Michael Sarnoski's Pig, which features only the hairy porcine back of its titular character, and a tiny symbol in lieu of a title. Fitting for a film that's liable to surprise you at every turn.
Created by Empire Design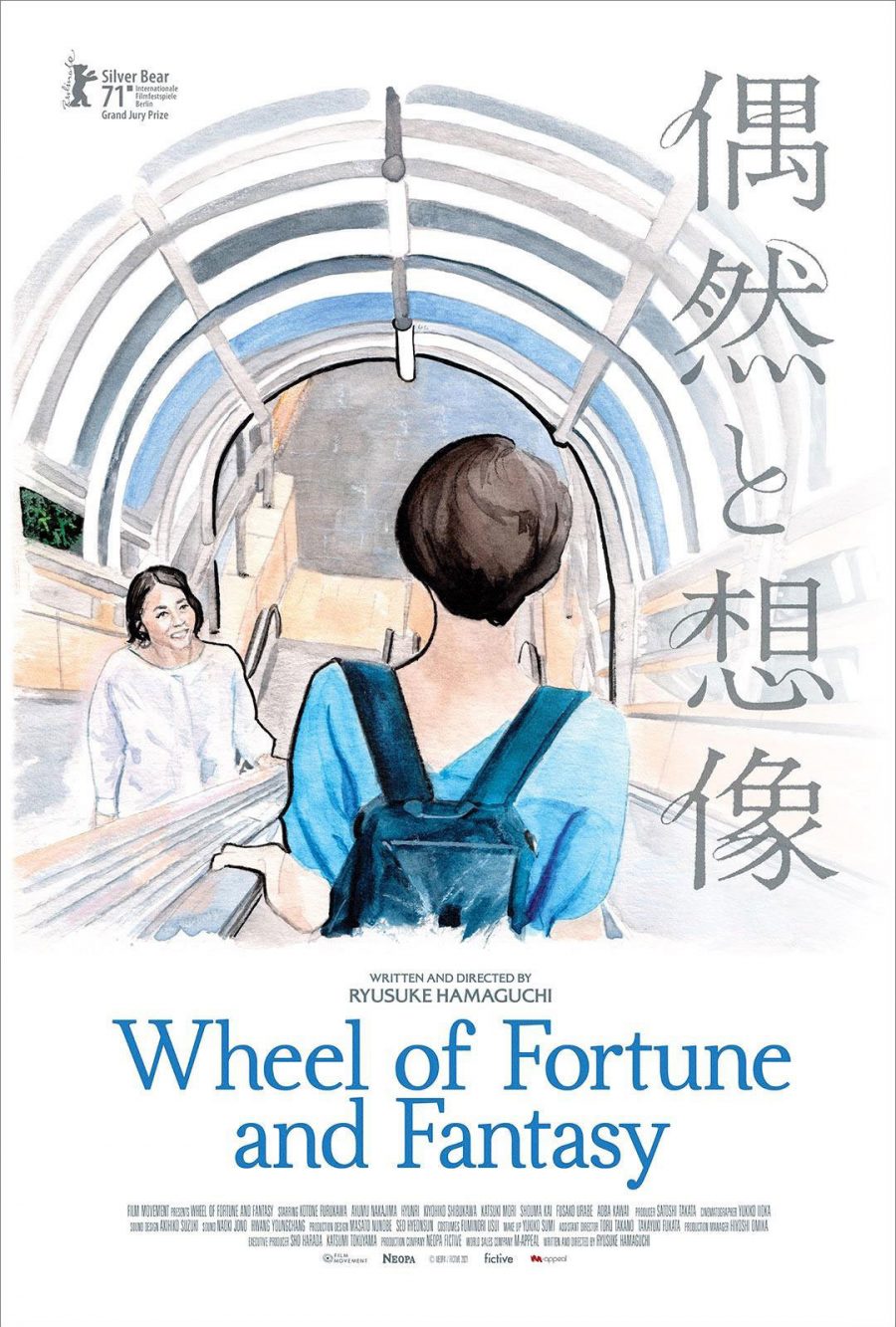 19. Wheel of Fortune and Fantasy
Ryûsuke Hamaguchi has had a busy year with his other film, Drive My Car, playing at Cannes and around the world to critical acclaim, but of his two 2021 projects, Wheel of Fortune and Fantasy has the more elegant poster design. The subtle watercolour depicting a key scene is charming, and it's particularly niced to see the film's Japanese title included on this international poster.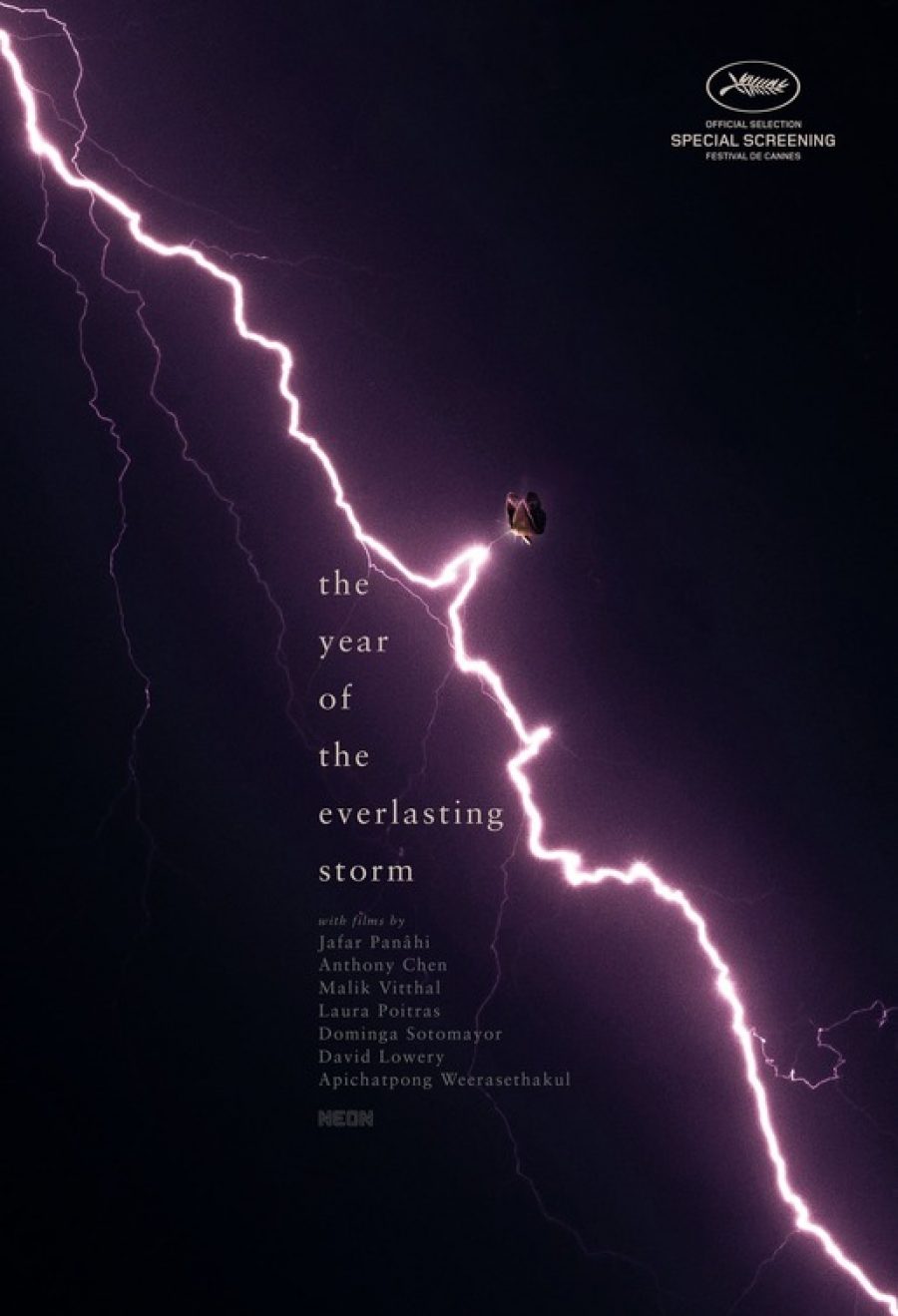 18. Year of the Everlasting Storm
An anthology film with contributions from Jafar Panihi, Anthony Chen, Malik Vitthal, Laura Poitras, Dominga Sotomayor, David Lowery and Apichatpong Weerasethakul, The Year of the Everlasting Storm is one of the (many) pandemic-adjecent films we've seen trickle in through 2021. Another minimal masterstroke, this striking poster takes that title to heart, with a nod to Weerasethakul's Night Colonies in the small insect we can see hanging out on the lightening bolt.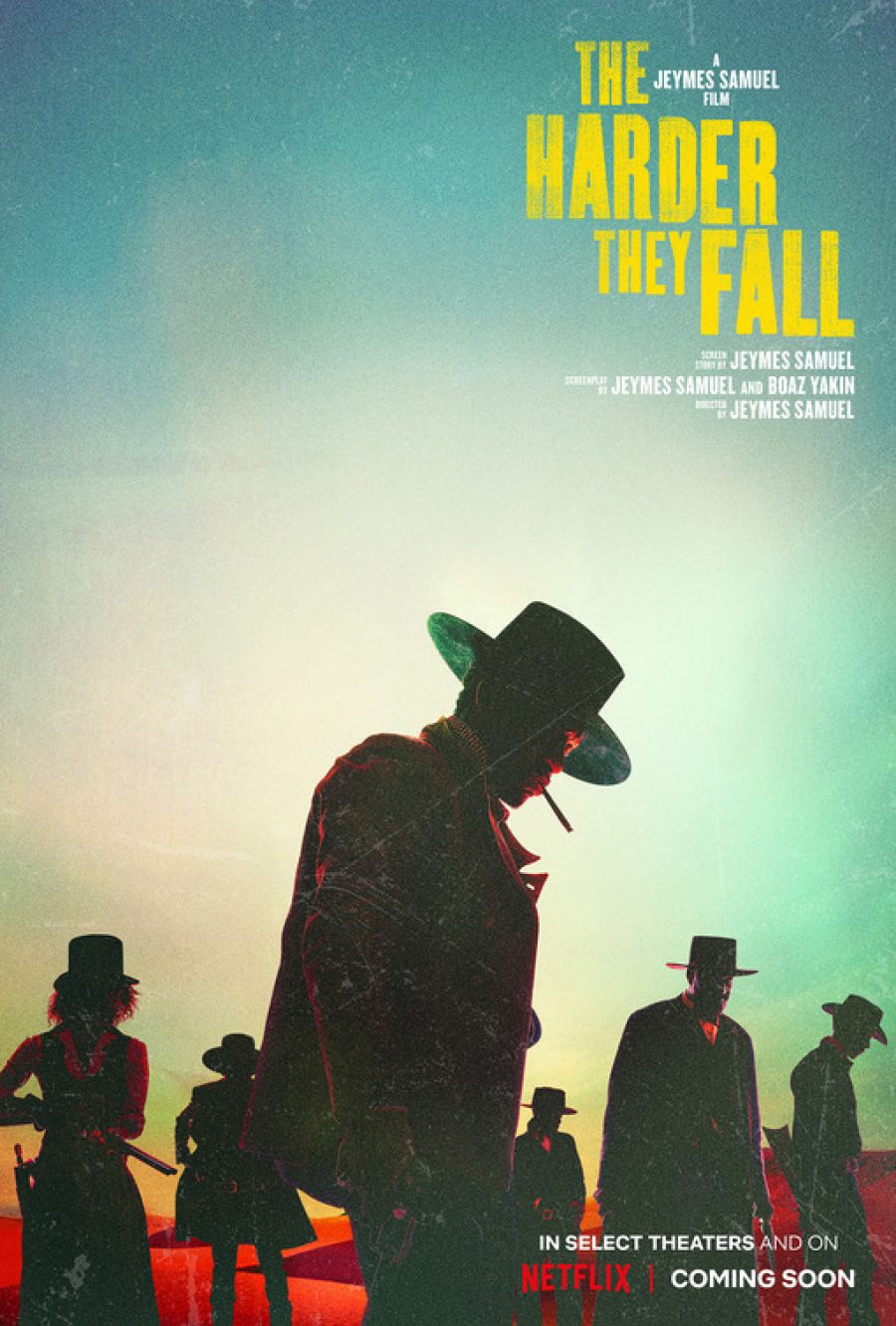 17. The Harder They Fall
Jeymes Samuel's revisionist western is bold, brash and highly entertaining; this Gravillis poster follows suit. With its A-Listers cast in shadow there's a very old school Magnificent 7 vibe going on, but the blue and yellow accents give it that playful edge we've come to expect from Samuel.
Created by Gravillis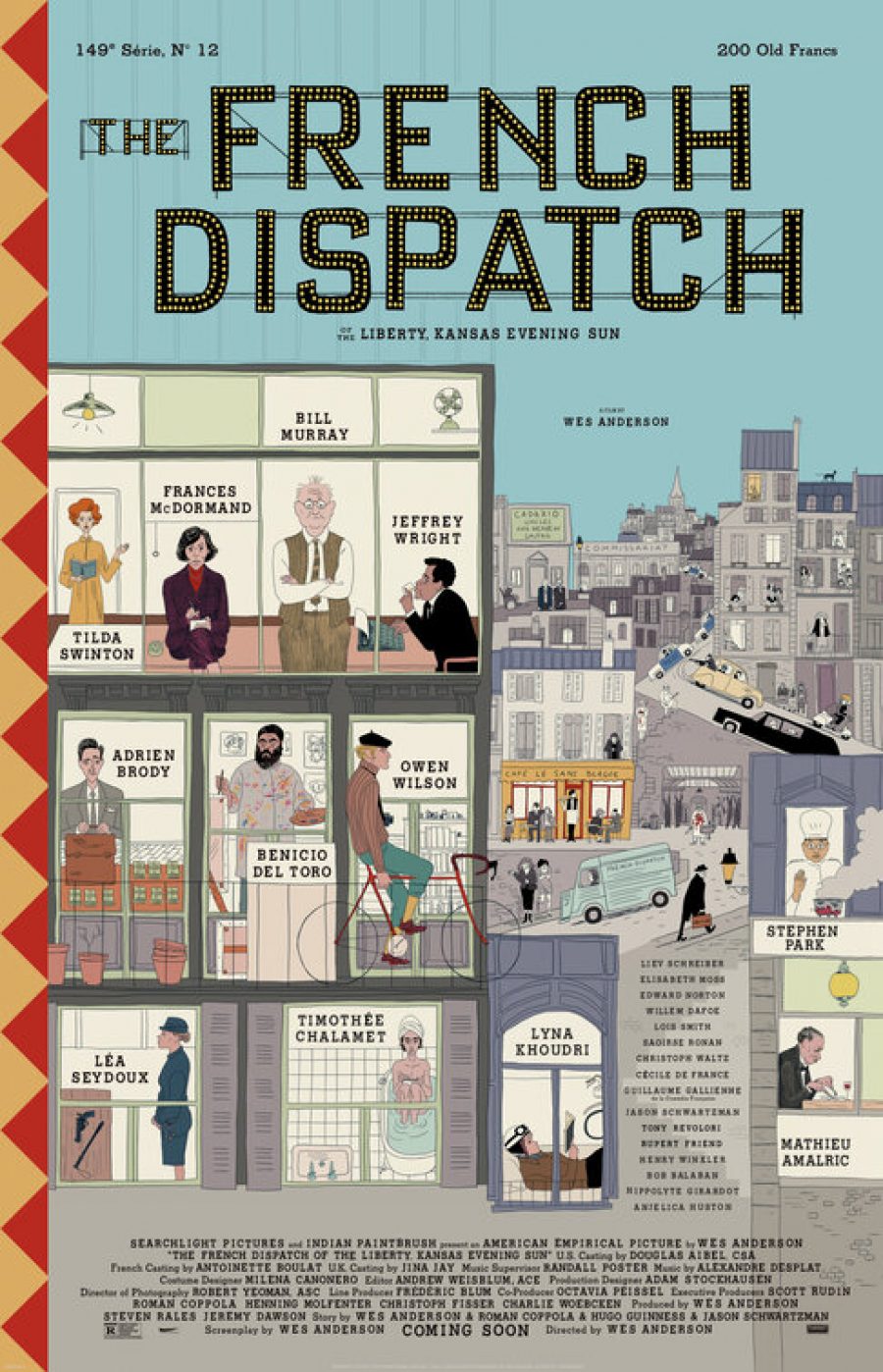 16. The French Dispatch
I've been doing this poster round-up for the past four years at LWLies, and I've started to notice that the quickest way to my heart is through a good illustrated poster. No one knows how to do that quite like Wes Anderson, and the effort for his latest, The French Dispatch, is particularly striking. Inspired by the illustrated covers of New Yorker magazine, it's whimsical and intricate – we'd expect no less from Wes.
Created by Javi Aznarez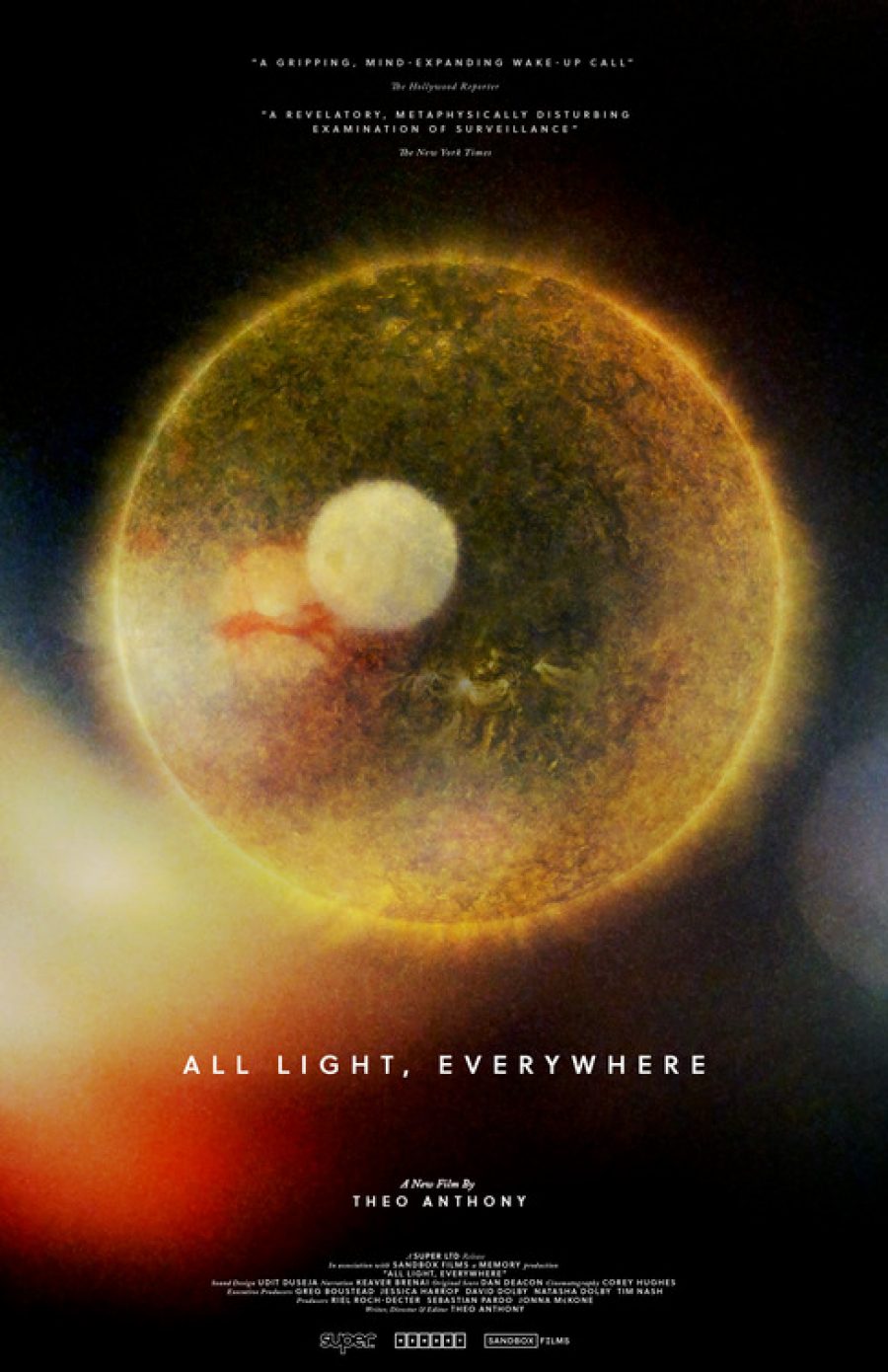 15. All Light Everywhere
Theo Anthony's exploration of surveillance culture and the bias in recorded images is a damning look at how we're being failed by the very measures purportedly meant to protect us, and this image of the human eye speaks to that fallibility.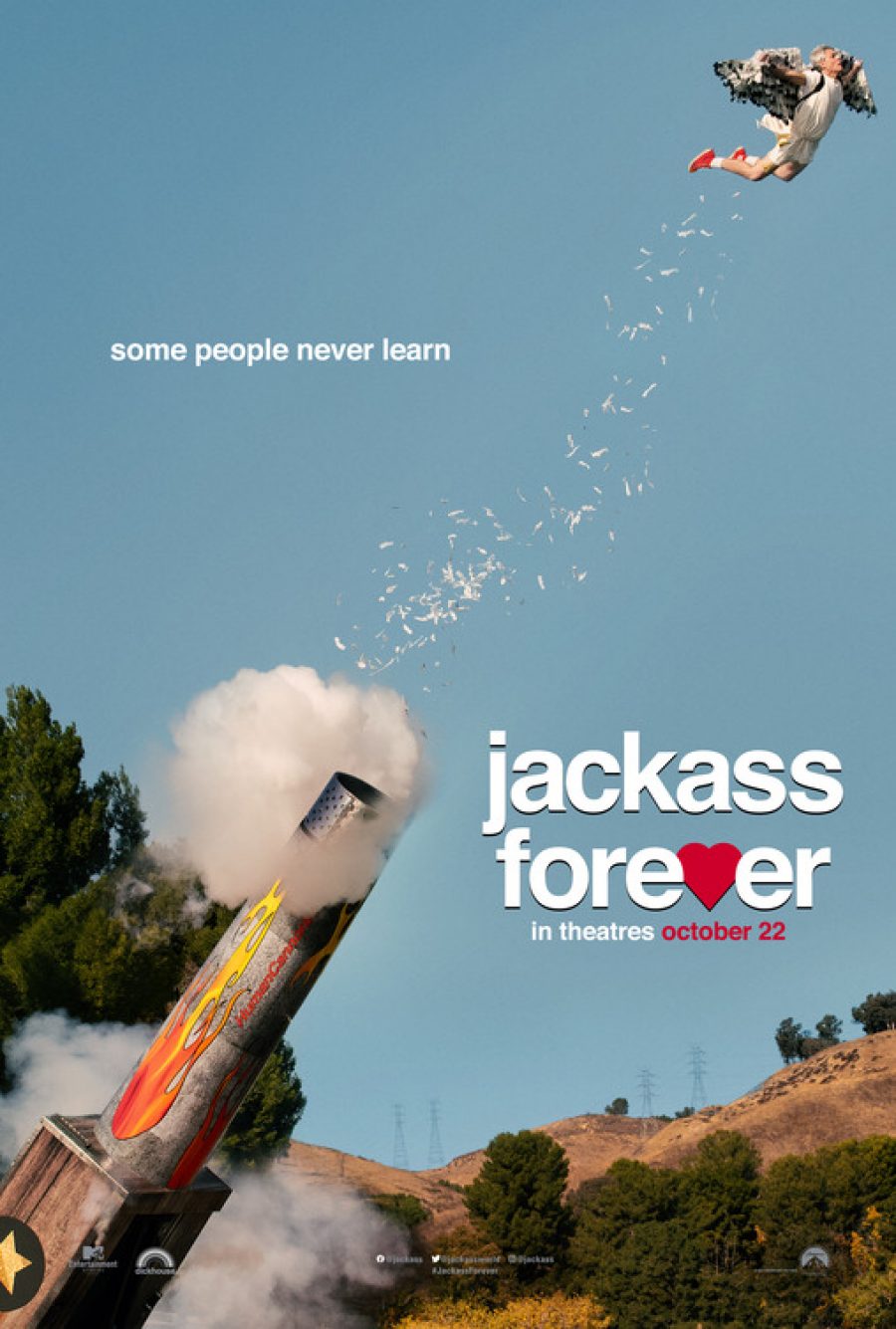 14. Jackass Forever
Although their fourth movie was delayed from a September 2021 release until February 2022, the Jackass boys have at least gifted us with some posters and a trailer to tide us over before 'Jackass Forever' cannonballs into cinemas. This phallic effort, paying homage to the Looney Toons-esque cannon stunt we've come to know and love, is a highlight.
Created by BLT Communications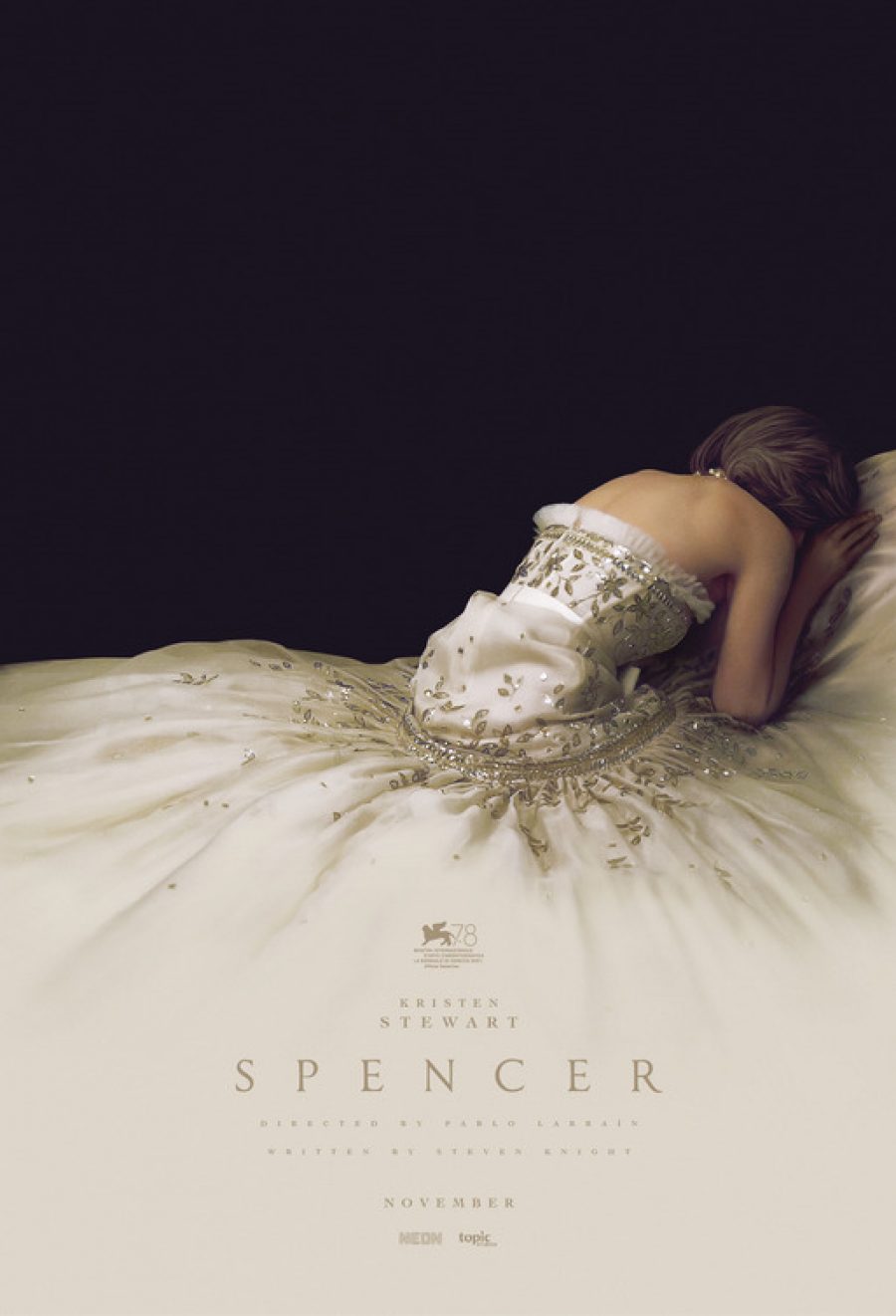 13. Spencer
While we weren't the biggest fans of Spencer at LWLies, there's no denying that Empire Design put together a pretty spectacular poster for it. Showing Kristen Stewart as Princess Di cowering in a spectacular white ballgown with the creeping darkness a visual representation of her isolation, it's a striking, appropriately regal introduction to the doomed princess.
Created by Empire Design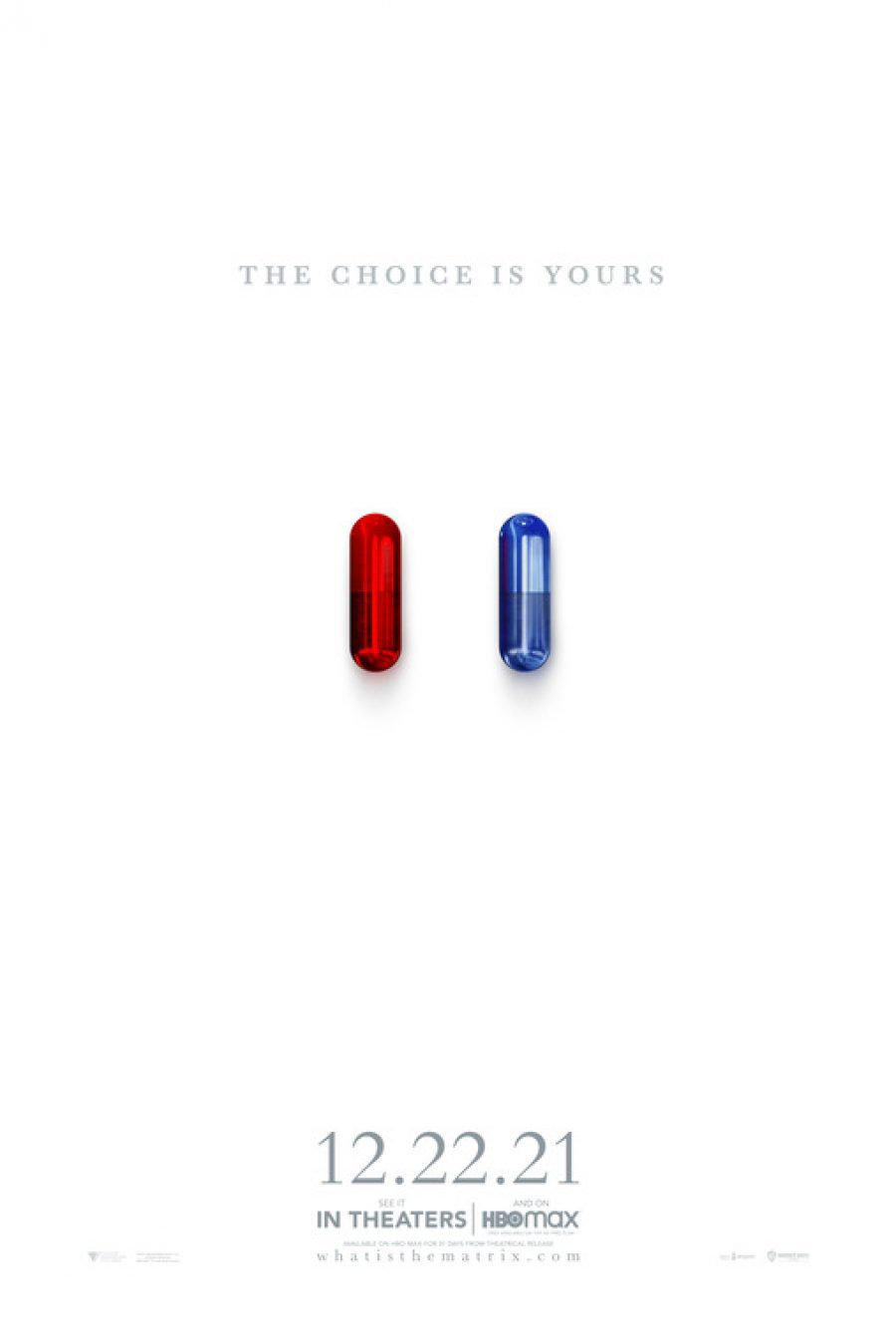 12. The Matrix Resurrections
There's no question that Lana Wachowski's update to the Matrix franchise is one of the most anticipated films of the year, and this canny design shows that when you've got a property this iconic, there's no need to overthink things. Striking and simple, it's intriguing for anyone unfamiliar with the series, and a fun little throwback for fans.
Created by B O N D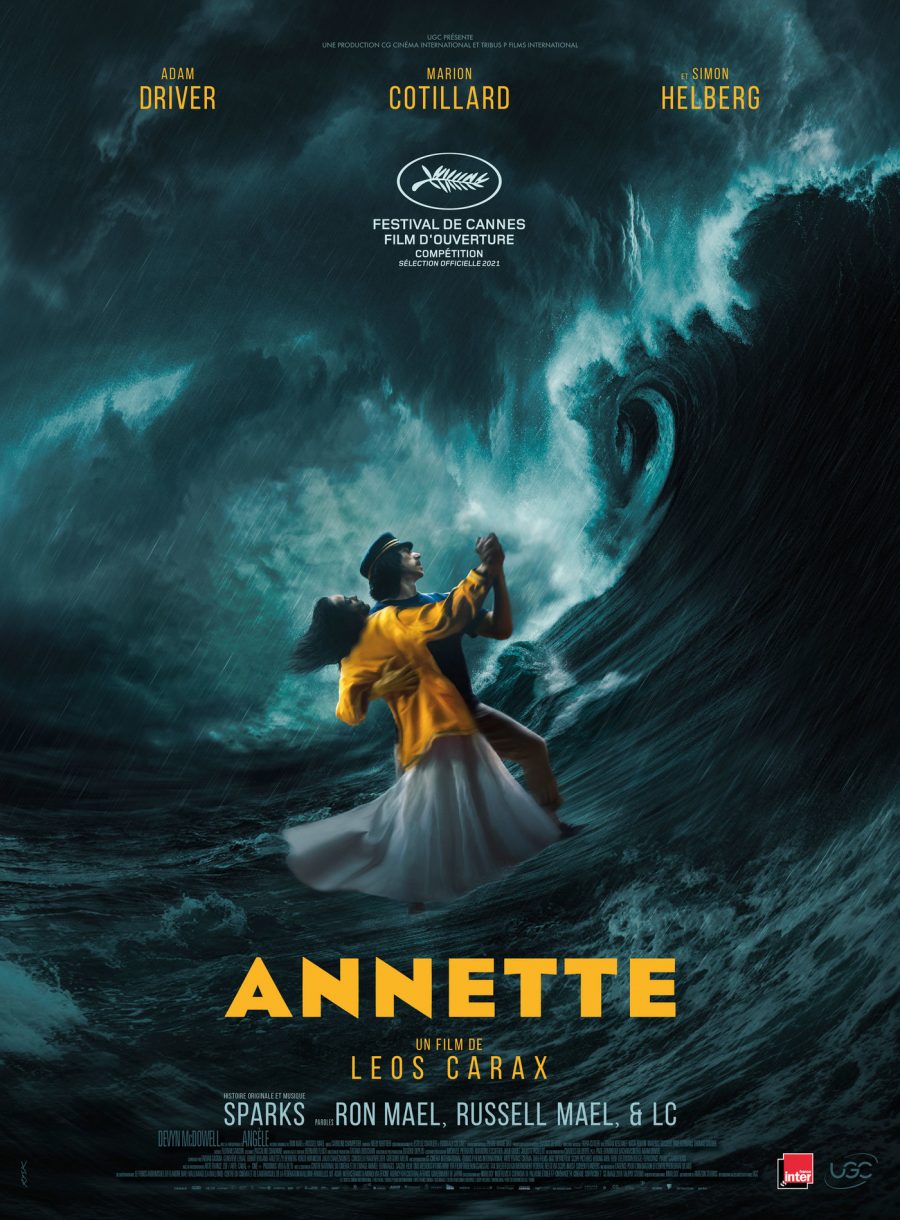 11. Annette
Annette divided audiences this year, with some declaring it a triumph and others completely unmoved by Leos Carax's operatic extravaganza. Either way, the poster is certainly beguiling, evoking the film's sense of drama and the dark romance at its core. Though, if I'm honest, Adam Driver looks like Captain Haddock here.
Created by RYSK Studio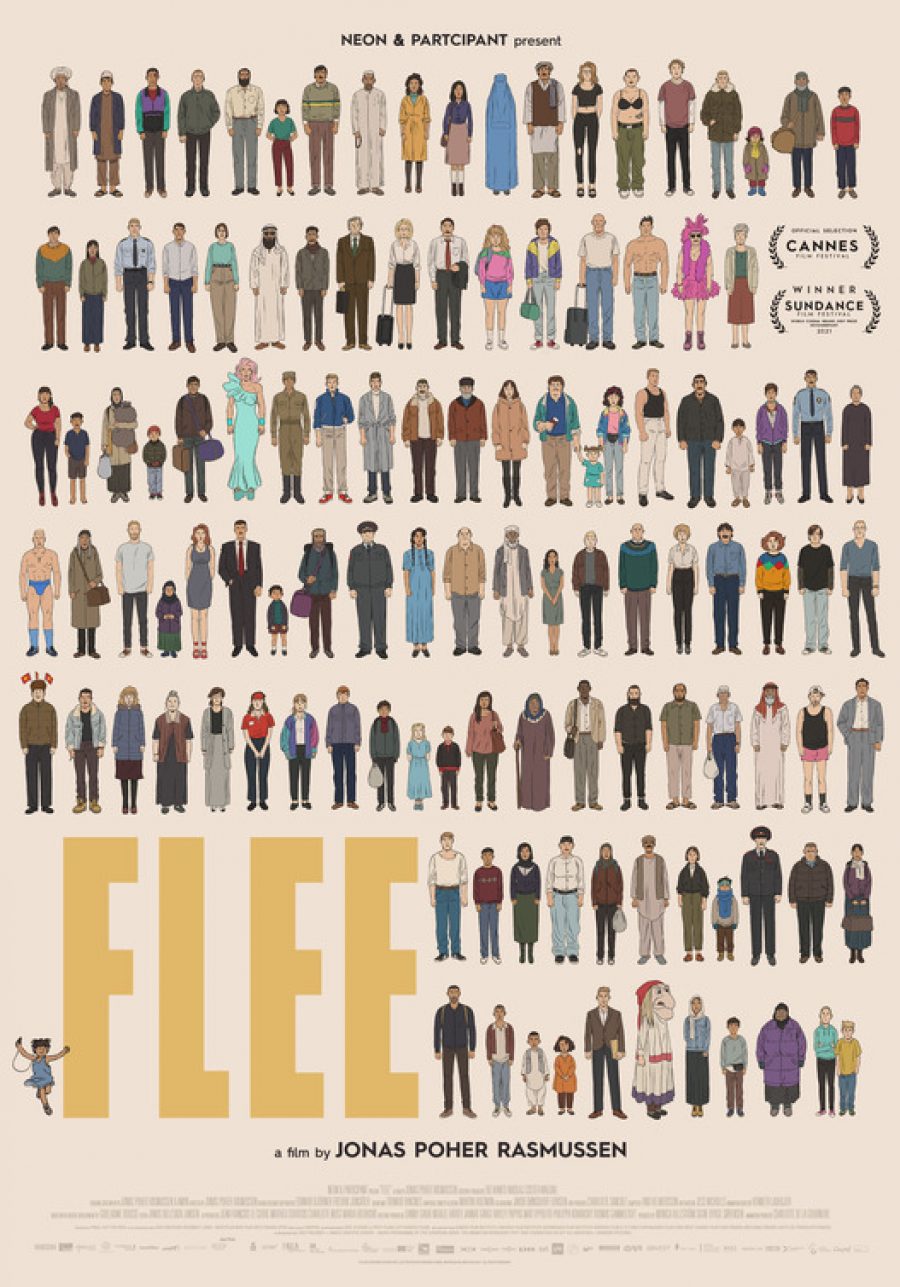 10. Flee
Quite possibly on the road to Oscar glory, Jonas Poher Rasmussen's animated documentary about a refugee who fled Afghanistan for Denmark as a child has resonated with audiences all around the world. This beautiful poster shows off many of the detailed characters within the film.
Illustrations by Mikkel Sommer and Kenneth Ladekjaer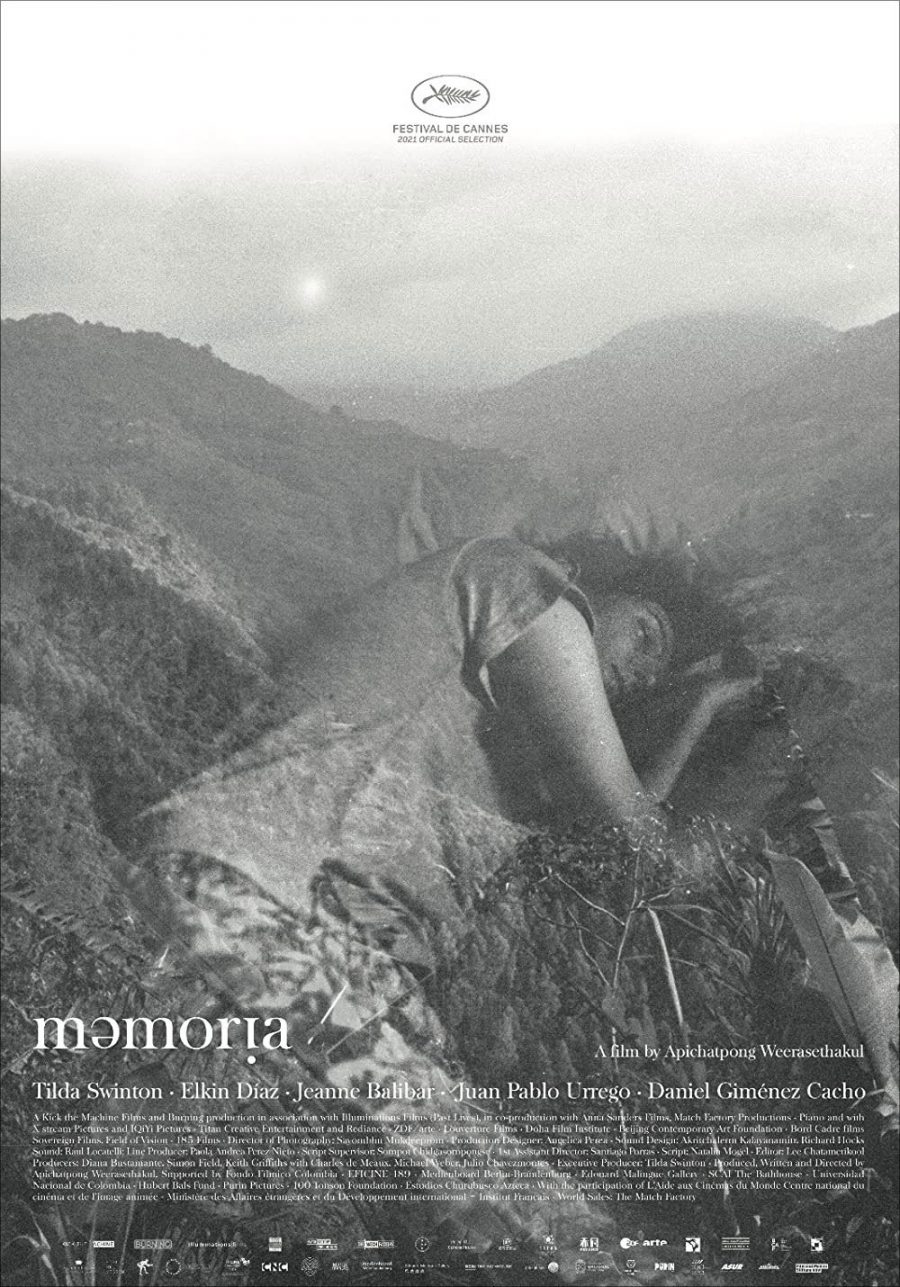 9. Memoria
I won't pretend that I can explain Apichatpong Wheersaul's Memoria to you, but I was rather taken with this black and white poster, which seems to blend waking reality and the dream world. Fitting for a film about a woman seeking the root of a mysterious sound against the breath-taking beauty of Colombia.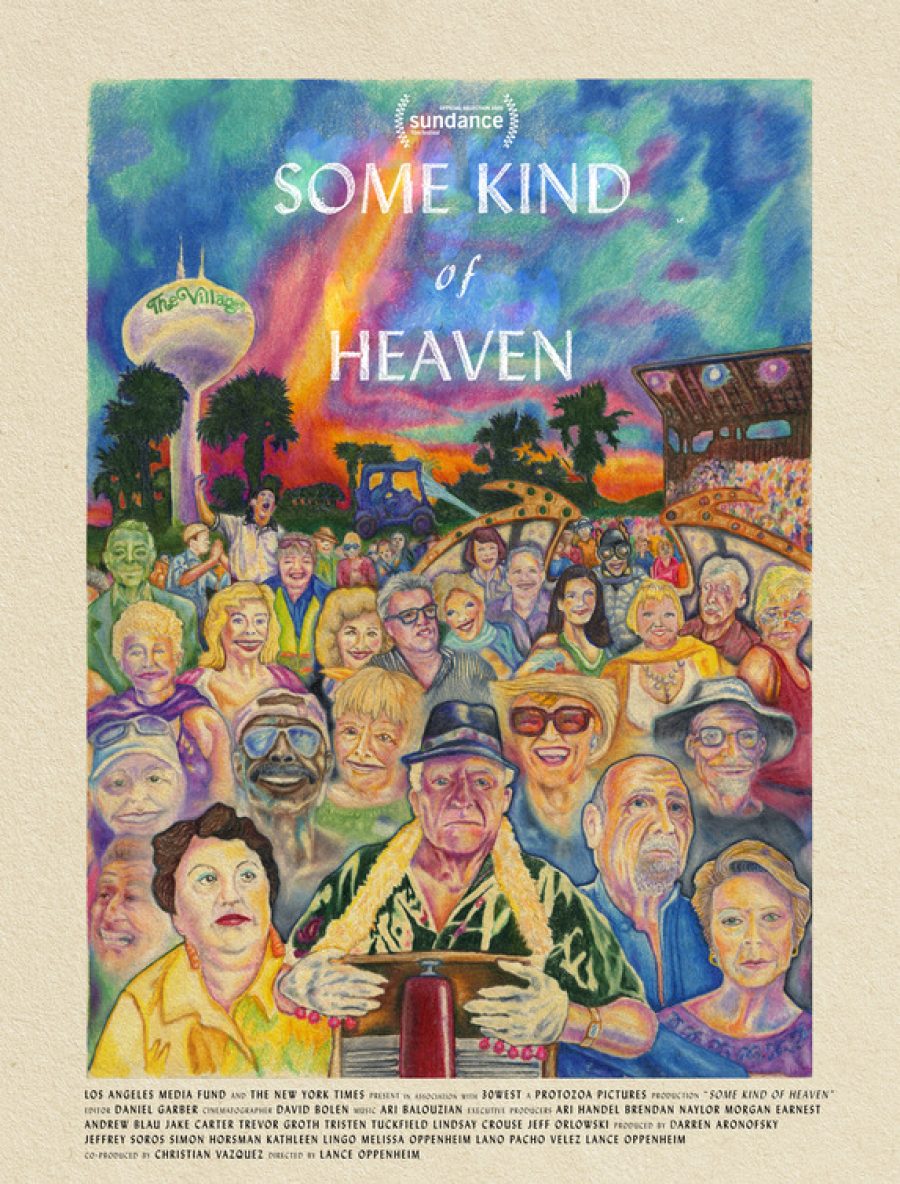 8. Some Kind of Heaven
Another example of an excellent illustrated poster, this one sheet for Lance Oppenheim's documentary about an upscale Floridian retirement community captures the personality of its subjects, but also looks a little like something a retiree might create in an arts and crafts session.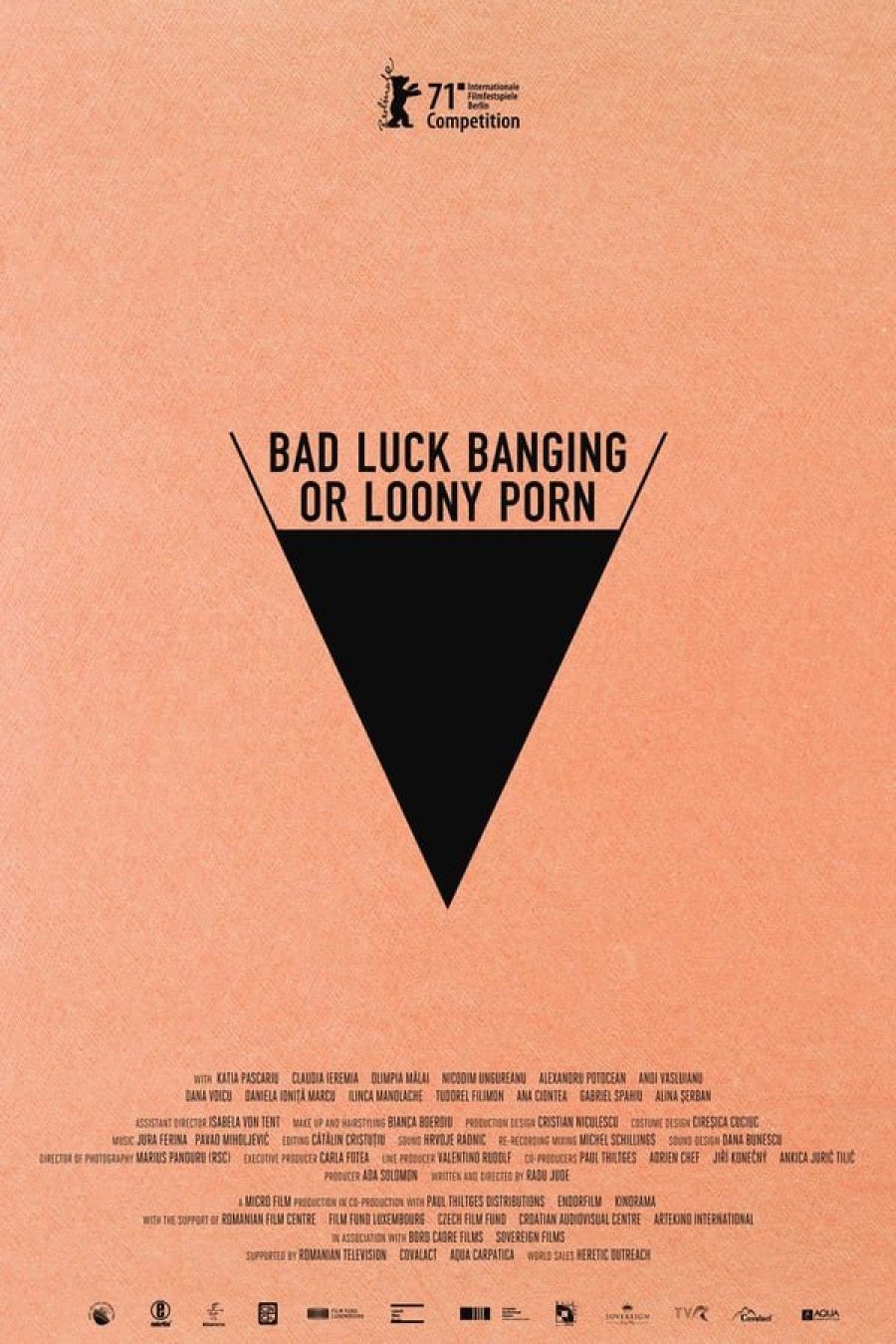 7. Bad Luck Banging or Loony Porn
When your film is literally about a sex tape, it's a little tricky to dream up a poster design that won't have scandalised parents protesting at the multiplex, so props to the clever folks who came up with this cheeky take on Radu Jude's Berlinale winner Bad Luck Banging or Loony Porn. Play button or woman's nether regions? You decide!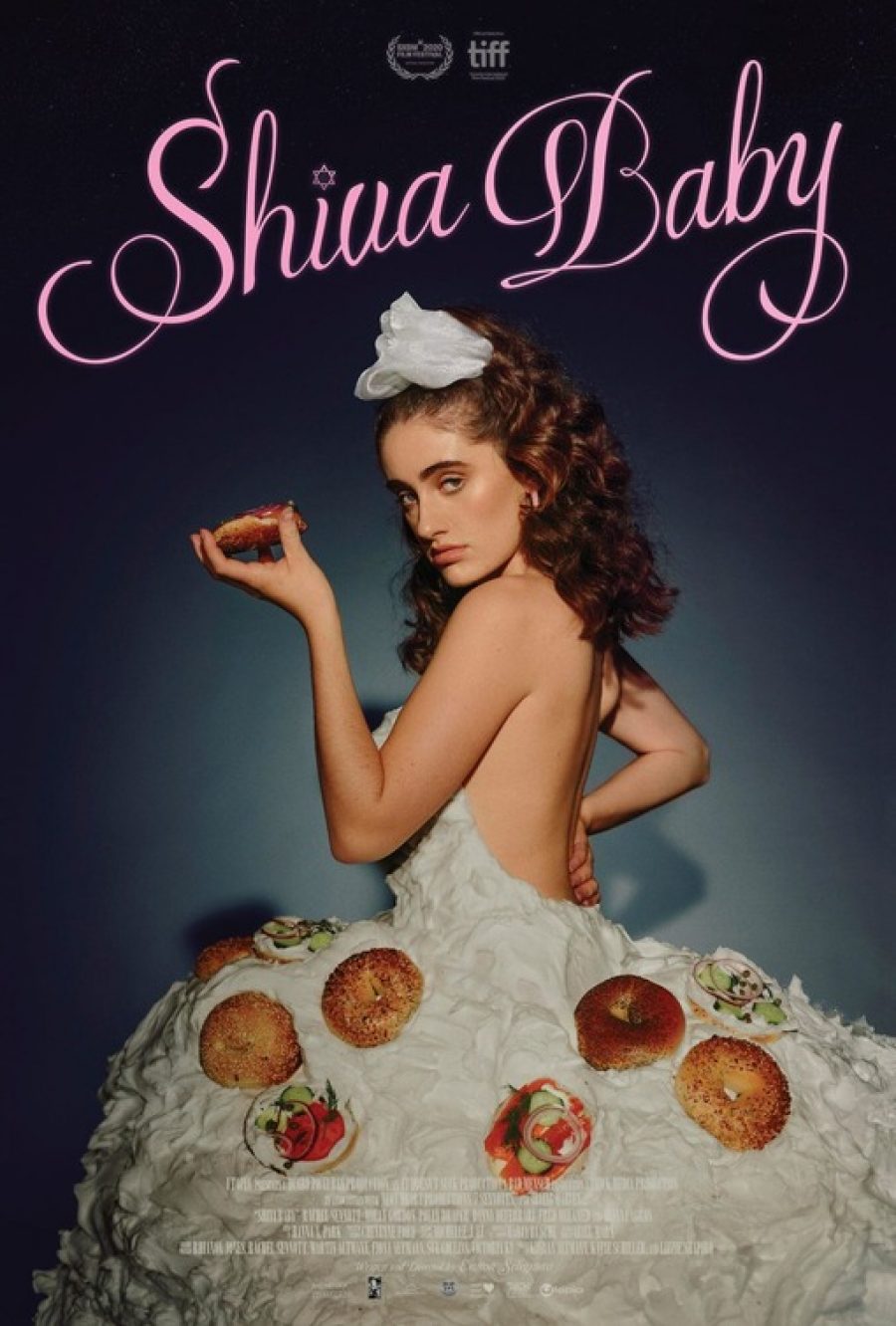 6. Shiva Baby
Emma Seligman's Shiva Baby is one of the most memorable debuts of the year, and the poster certainly matches, giving star Rachael Sennott a bagel and cream cheese gown fit for a princess. Given the role the foodstuffs plays in a pivotal scene, it's particularly appropriate.
Created by High Council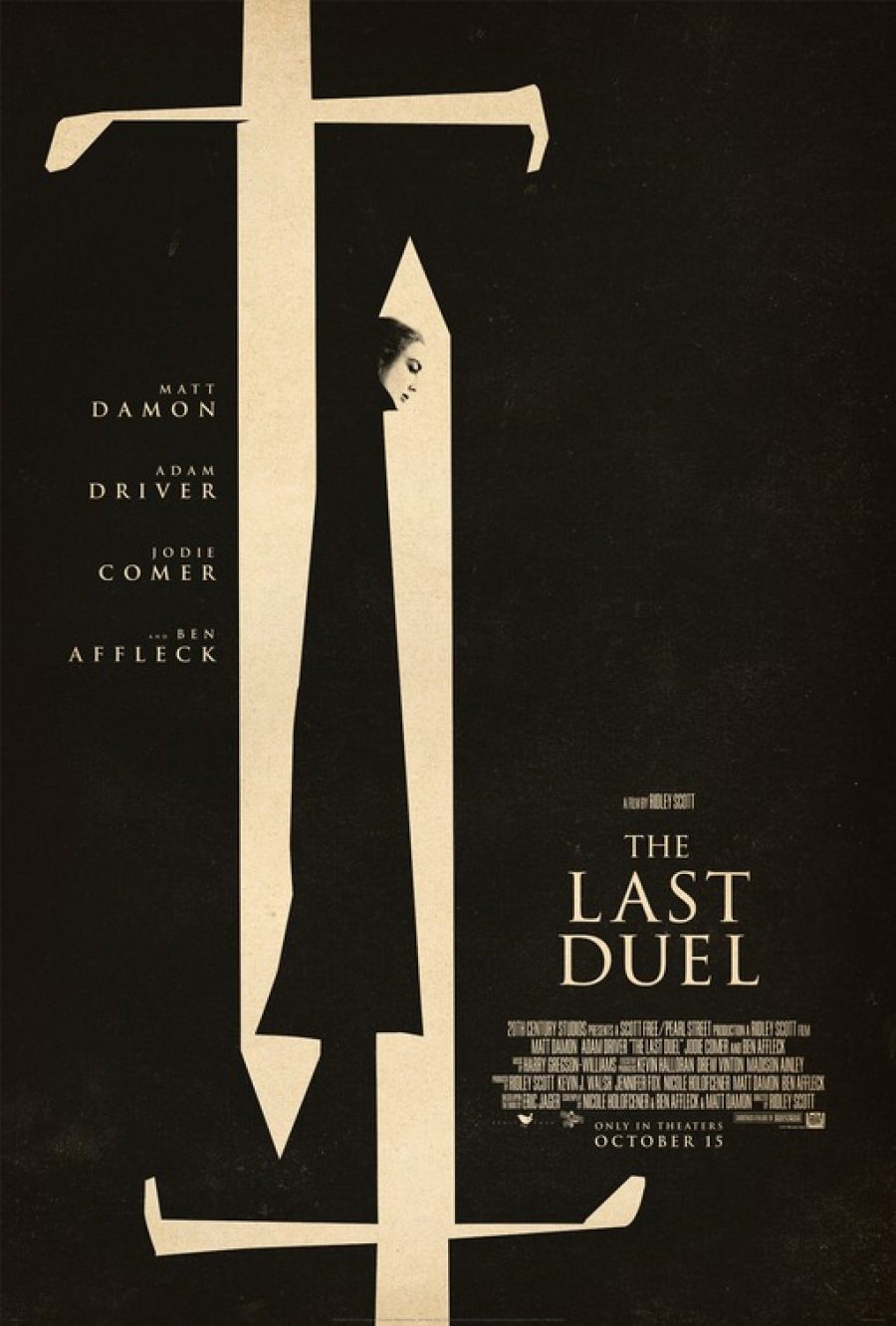 5. The Last Duel
Ridley Scott's films aren't usually known for their poster design, so this Legion effort for The Last Duel is quite refreshing. It's simple but sophisticated, positioning Jodie Comer between the swords of Matt Damon and Adam Driver, who do battle after she accuses the latter of rape. Very Saul Bass.
Created by Legion Creative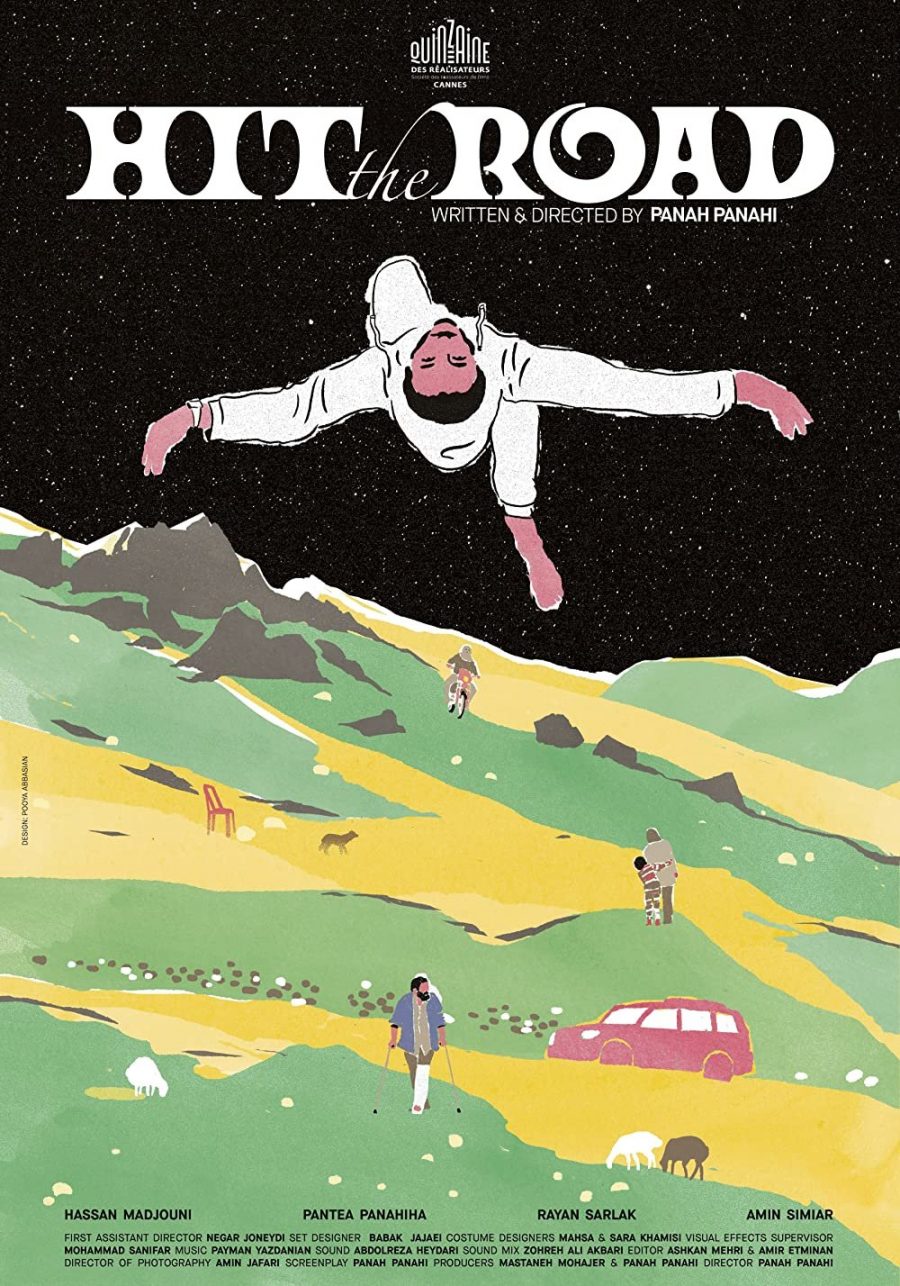 4. Hit the Road
Hitting cinemas next summer, Panah Panahi's Hit the Road should definitely be on your 'Must See' list, and this dreamy illustrated poster is just one reason why. Reminiscent of The Little Prince, it gives precious little of what you can expect from this offbeat road trip movie – and that's how we like it.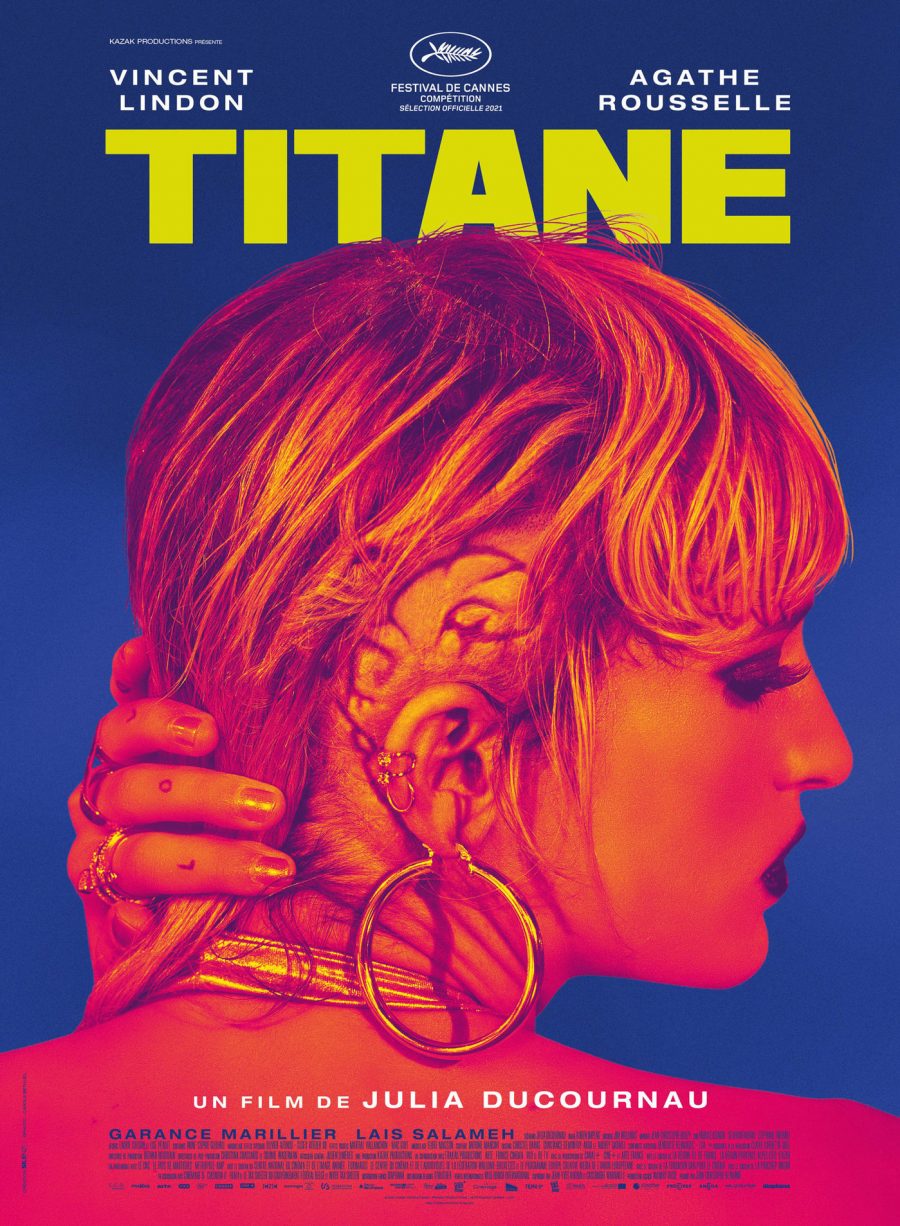 3. Titane
In striking neons which mimic the vivid colour palette of the film, this portrait of Agathe Rousselle makes a compelling argument for seeing Titane as loud and large as possible. It also gives precious little of the film's plot away – a must in good poster design!
Created by Pascal Witaszek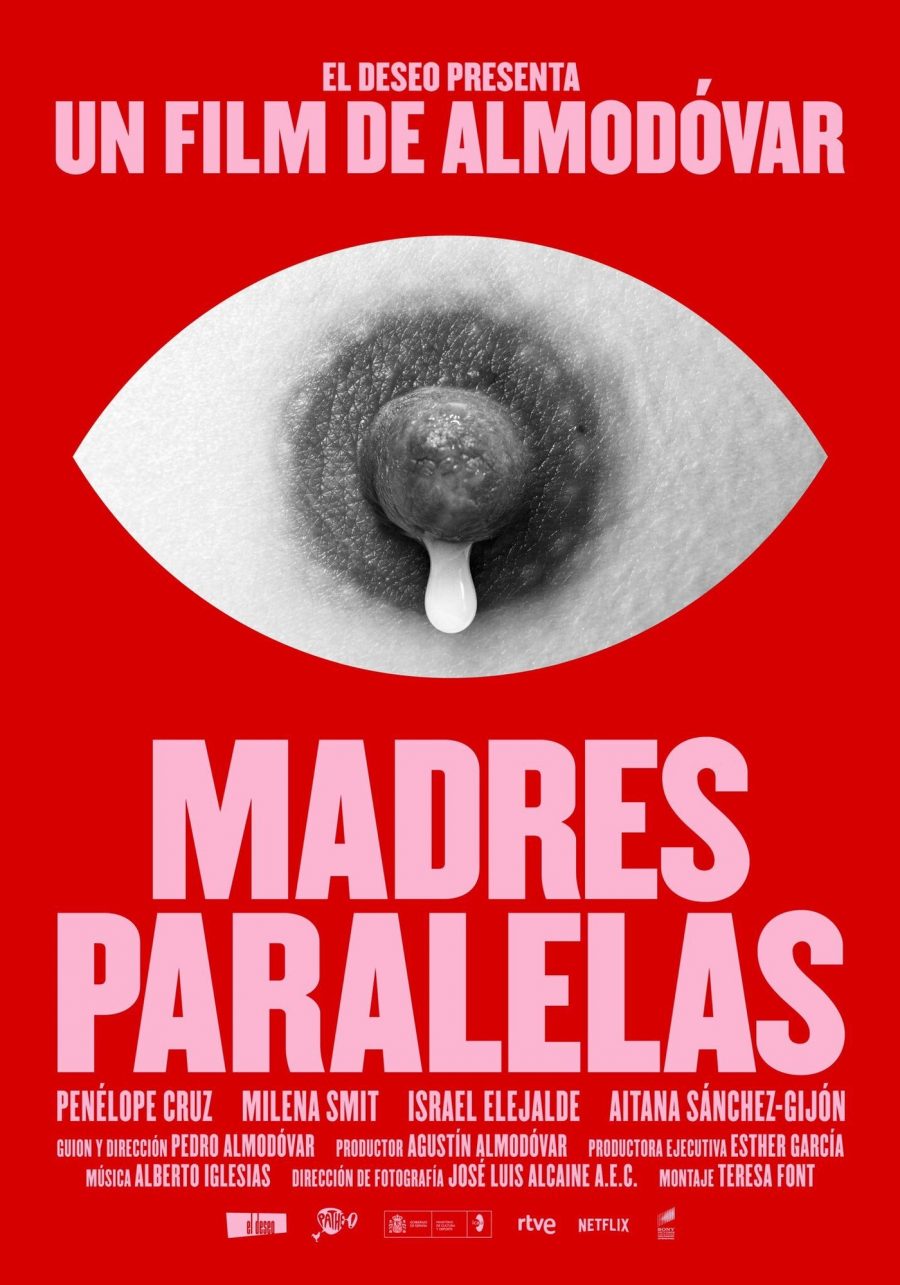 2. Parallel Mothers
Pedro Almovadar's films are absolutely meticulous in their production design, so we'd expect nothing less from his posters either. This bold provocative (not that a woman's nipple should be so, but Instagram had to apologise after they banned the poster) statement also hints at the trauma at the heart of his maternal melodrama, and the striking red means it stands out from the crowd. Wonderful stuff from our favourite Spanish auteur.
Created by Javier Jaén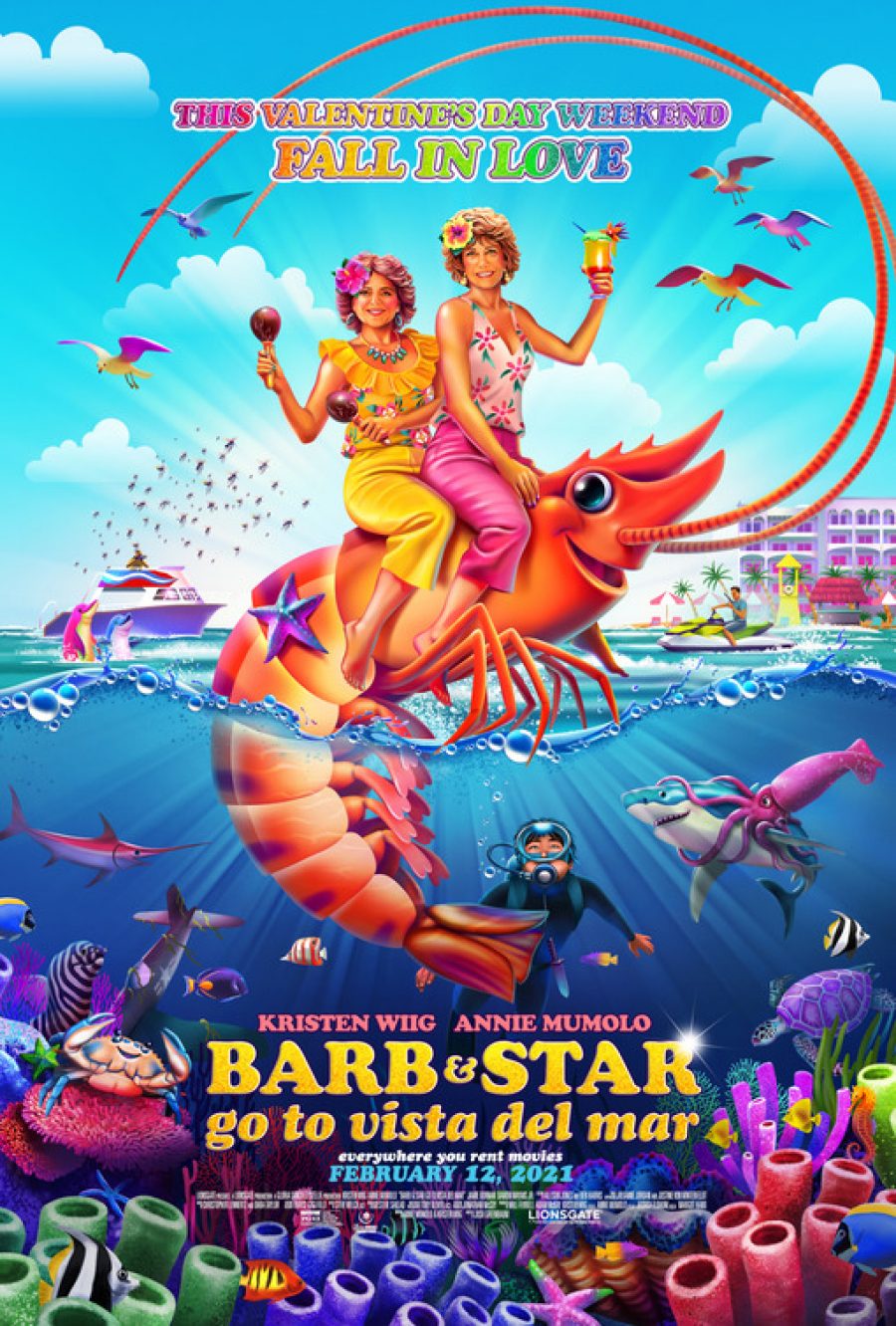 1. Barb and Star Go to Vista del Mar
If you didn't catch Barb and Star Go to Vista Del Mar earlier in the year, please remedy that at your earliest convenience. A joyful ode to female friendship and banana boats, it's one of the year's underrated gems, and this surreal, colourful poster sells the vibe wholesale.
Created by Leroy and Rose
Published 18 Dec 2021