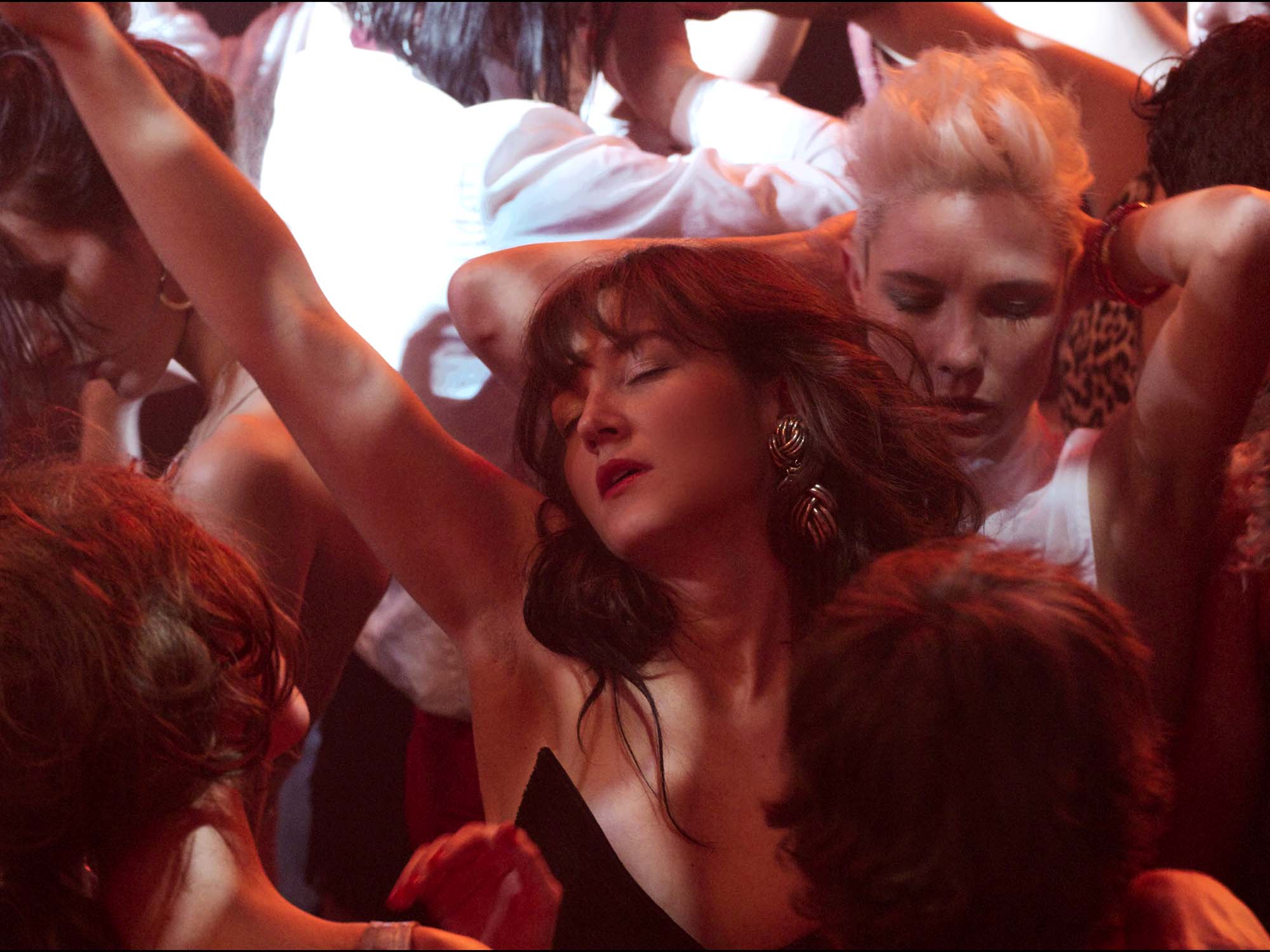 Patric Chiha loosely interprets Henry James in this hazy, seductive nightclub-set drama.
"Do you ever yearn?" a pensieve Kramer asks George in an episode of Seinfeld. George reluctantly responds, "Yearn? Do I yearn?", and Kramer leans closer – "I yearn. Often I sit and yearn. Have you yearned?" George is seemingly unable to fathom the concept, but after a moment's pause, responds to his friend's existential probing: "Well, not recently. I crave. I crave all the time, constant craving… but I haven't yearned." Yearning is a strange, volatile beast, and its absent presence is perfectly embodied through John Marcher, the tragic protagonist of Henry James' vertiginous novella, The Beast in the Jungle.
Patric Chiha takes liberties with this source material for his fifth feature, stretching Henry James' timeless tale into a contemporary, French-language adaptation set in the haze of a huge, nameless and shape-shifting nightclub. Set to the narration of Béatrice Dalle, who plays a mysterious figure known as the Physiognomist, the film opens with a shot angled at May's (Anaïs Demoustier) high heels clacking on a cobbled street as she heads out to meet her friends at the nightclub.
Once she arrives, she spots the frigid figure of John (Tom Mercier) amid a sea of swaying bodies, and recognises him as "the boy with a secret" who left a lasting impression on her when they met on the bleachers of a street party years ago. Mercier imbues John with a stilted, beguiling physicality and a constantly vacant stare, while Demoustier is magnetic as the seductive May (with great gowns, beautiful gowns to boot).
Chiha has a strong eye and ear for detail, and each needle drop provides somewhat of a chronological frame to guide us through the atemporal arena of the film. On the dancefloor, individual bodies merge and become part of a kinetic tableau, a mercurial collective organism bursting with intimacy and sensuality and plunging into a transformative, fluid abyss to the tune of iconic dance, disco, techno and house beats.
Years pass, and in the long course of their friendship, the two discuss John's premonition that a tremendous event will take place and profoundly overtake his life – "something bigger than us, something absolute". Each new year celebration between 1976 and 2004 in the nightclub seemingly brings us closer to the mysterious event that John anticipates.
Seldom do we break away from the luscious, sultry atmosphere of this enormous club – the titular jungle – which is enveloped in the warmth of saturated orange hues and slithers of cigarette smoke, evoking something plucked out of a Fassbinder colour palette. It's a space outside of temporal order – entirely out of joint, where the protagonists are suspended in a perpetual limbo of a twisted waiting game, a yearning for meaning that's predestined to arrive too late.
Little White Lies is committed to championing great movies and the talented people who make them.
By becoming a member you can support our independent journalism and receive exclusive essays, prints, monthly film recommendations and more.
Published 17 Feb 2023
About Post Author