Anthony Hopkins is at the peak of his acting powers in this moving drama about the banality of ageing.
Statistics from Alzeimer's Research UK state that one in five people over the age of 85 have dementia, which means that almost every person during their lifetime will either experience the disease themselves or by proxy. There is no known cure, and little is understood about how to prevent the onset of this condition which causes sufferers to undergo progressive cognitive decline.
In a 2019 study, 42 per cent of UK adults said that dementia was the health condition they feared developing the most, rising to 51 per cent in those over 65. But if we're all so afraid of dementia, why can't we talk about it? Why are patients resigned to care homes, and why do families have to shoulder so much of the responsibility and pain for caring for loved ones undergoing such a frightening and painful experience?
Florian Zeller's directorial debut doesn't answer these questions, but it does open the door to a world of torment that will be all too familiar to those who have witnessed the impact of dementia. Based on Zeller's play of the same name (previously adapted into French comedy-drama Floride in 2015) The Father takes place almost entirely inside a West London flat and comprises of conversations between retired engineer Anthony (Anthony Hopkins) and his daughter Anne (Olivia Colman). It becomes clear early on that Anthony is suffering from dementia, and Anne is struggling to help him come to terms with the illness.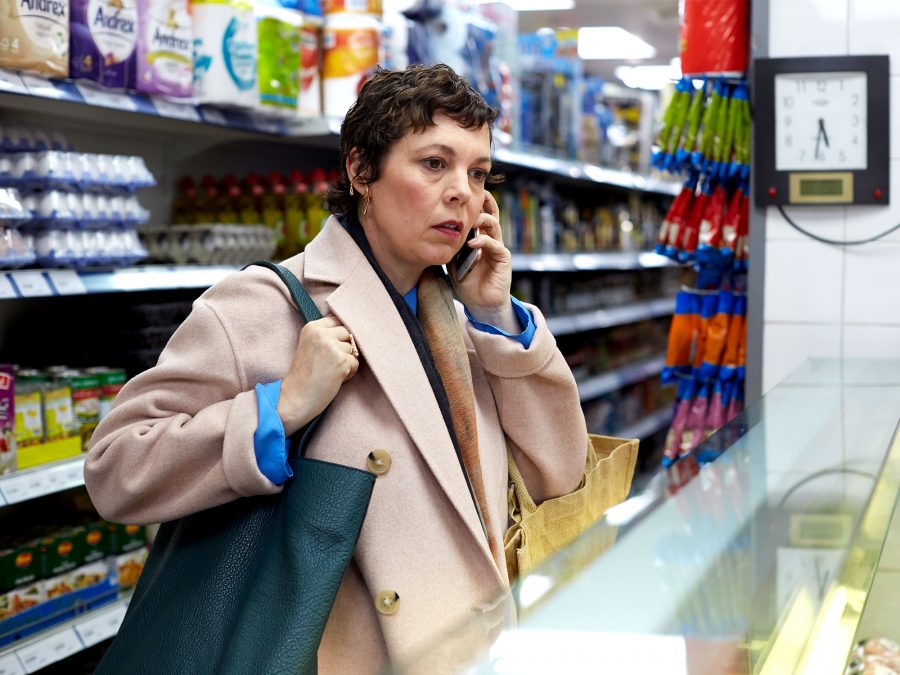 Although stories about dementia have become more common in recent years (Richard Glatzer's Still Alice was warmly received, as was Harry Macqueen's forthcoming Supernova which is a similarly thoughtful and tender portrayal of grief associated with the illness), it's proven difficult for any filmmaker to truly provide an insight into what it's like to live with the confusion, anger and fear that dementia generates in patients.
Where most stories of dementia view it from the perspective of a loved one, The Father feels radical in that it tells the story from the vantage of the sufferer. Through clever use of narrative framing and set design, we are completely immersed in Anthony's viewpoint, often as wrong-footed as he is, struggling to make sense of changes in appearance or even what time of day it is.
Not since Michael Haneke's Amour has a drama felt so acutely devastating in this manner, and as much as Haneke's film relied on powerful work by Jean-Louis Trintignant and Emmanuelle Riva, Hopkins and Colman produce some of their best work as a father and daughter struggling to understand each other. Anthony is a volatile, sometimes crotchety, sometimes charming figure, who thinks his daughter is worrying too much about him.
He insists he's more than capable of taking care of himself, although there's mounting evidence to the contrary. Anne attempts to provide help in the form of Laura (Imogen Poots), a visiting nurse, but Anthony reacts poorly to the offer of assistance and his symptoms begin to worsen. It's a performance which requires remarkable nuance and Hopkins has that in spades, flashing from objectionable and acerbic to childlike and vulnerable on a dime. It's a stark, unglamorous turn from a master of his craft, capturing the sense of a person being slowly erased by their illness, and just how confusing, frustrating and frightening that must be.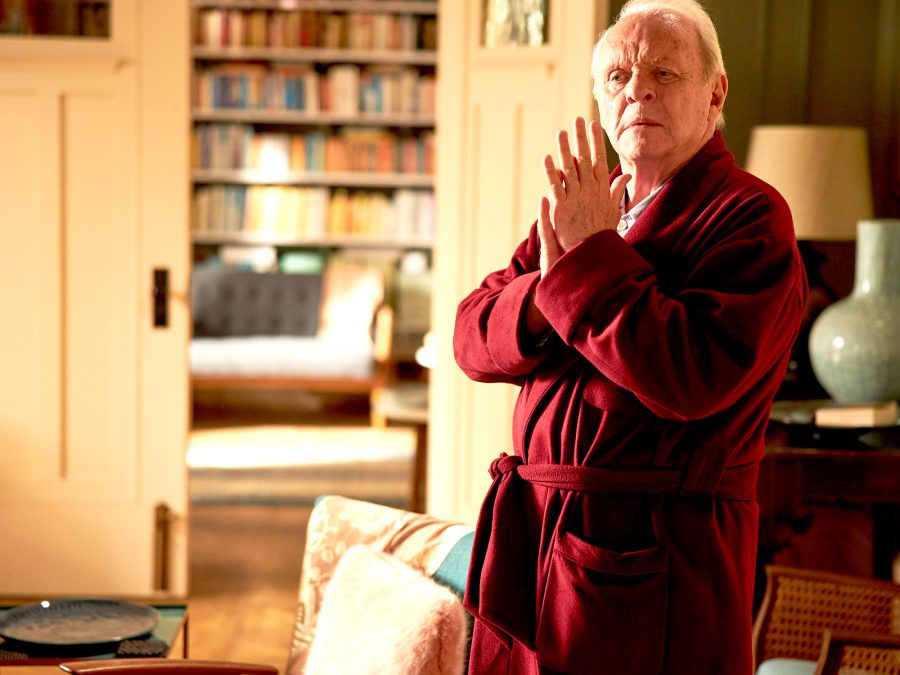 The film also avoids tipping into mawkish territory through its spare use of music and austere cinematography, which keep the temperature cool throughout. Although Anne clearly cares for her father, it's obvious that she's been put in an impossible position. A sense of profound loneliness haunts the film, afflicting both father and daughter, as they watch their old lives slip away.
Placing us so squarely in the position of someone losing their mind makes The Father one of the most heartbreaking films in recent memory, all the more so for how familiar its subject matter is. There's something profoundly sad about the fact that this story is far from unique; so many of us will recognise it in our own lives, or come to do so in time.
Yet art is a lens through which to process and understand our experiences, and as such The Father feels like a landmark for dementia representation on screen, and may well encourage conversations around this uncomfortable topic. It may also evoke empathy at a time when dementia patients and their carers are more isolated than ever before.
By no means is this creeping, sometimes troubling drama an easy watch, but it is an essential one. The Father is an impactful and empathetic portrait of the banality of ageing, and although it highlights the deeply upsetting elements of dementia, it's only through coming to terms with these that we can work towards a world where treatment for both patients and their families needn't be.
Published 9 Jun 2021
Anticipation.
Looks a bit stuffy, as stage-to-screen adaptations often are.
Enjoyment.
Hopkins and Colman are superb in this claustrophobic chamber piece.
In Retrospect.
Haunting and credible, powered by some unshakable performances.