28 Days Later, the apocalyptic zombie film which gave Cillian Murphy his breakout role, opens and closes with two near-identical scenes. Both moments find Jim, played by Murphy, scared, injured and confused, the camera pressed hard to his face as he tries to decipher the situation in which he finds himself. These bookends, while framed in a similar fashion, present two very different people; the Jim blissfully unaware of the zombie apocalypse gripping his world, and the Jim who's just pressed a man's eyeballs out with his thumbs to save his only friends and companions. A man who did what had to be done.
Throughout his career, the latter is the Murphy we have become familiar with. In almost every role he takes on, Murphy has an inherent control over his environment. Whether he is a mob boss, Irish revolutionary, Gotham's least Hippocratic psychiatrist, or a world-changing nuclear physicist, he is preternaturally competent, a stoic statue of proficiency, a man who does what's needed. Jim isn't any of those things when we first meet him, but he learns fast.
As we enter a summer in which Murphy is set to headline one of the biggest movies of the year, it is important to remember how anonymous he was when he was cast in Danny Boyle's zombie thriller. Up to that point, the 26-year-old Cork-born actor had mostly bounced around British and Irish theater, before starring in Disco Pigs – a strange, dark little movie adapted from the Edna Walsh play he had also performed in. That said, it's not hard to understand what Boyle and subsequent directors saw in the young actor. As if his piercing blue eyes and Roman bust of a face weren't enough, Murphy has the kind of quiet, understated power that allows for both projection and unknowability.
"Cillian has this extraordinary empathetic ability to carry an audience into a thought process. He projects an intelligence that allows the audience to feel that they understand the character and see layers of meaning," said Christopher Nolan to Rolling Stone earlier this year. It's something that Nolan has exploited in different ways throughout their many collaborations. Hot off the success of 28 Days Later, Nolan brought Murphy in to test for the lead role in his new Batman trilogy – a role that would eventually go to Christian Bale. Regardless, Nolan wanted Murphy involved, instead casting him as one of Bale's earliest nemeses, Dr. Jonathan Crane, or Scarecrow, a psychiatrist unafraid to explore unconventional modes of diagnosis and treatment. There's something to be said about the fact that even as a comic book villain – a notoriously insecure profession – Murphy's Scarecrow remains a thread that runs through the Nolan Batman trilogy, an adaptable, steady hand in a world of Jokers.
It's a role Murphy takes on again and again throughout his career, that of the consummate professional, even as circumstances around him continue to heighten. A year after the release of Batman Begins, Murphy appeared in Ken Loach's The Wind That Shakes The Barley, a story set a bit closer to home than Gotham City. In it, he plays Damien O'Donovan, a fictional Irish Republican Army soldier fighting for Irish independence in the 1920s. It's a dense, historically-minded film in which the chaos and violence of the time is placed at the fore, and individual character, at times, is given short shrift.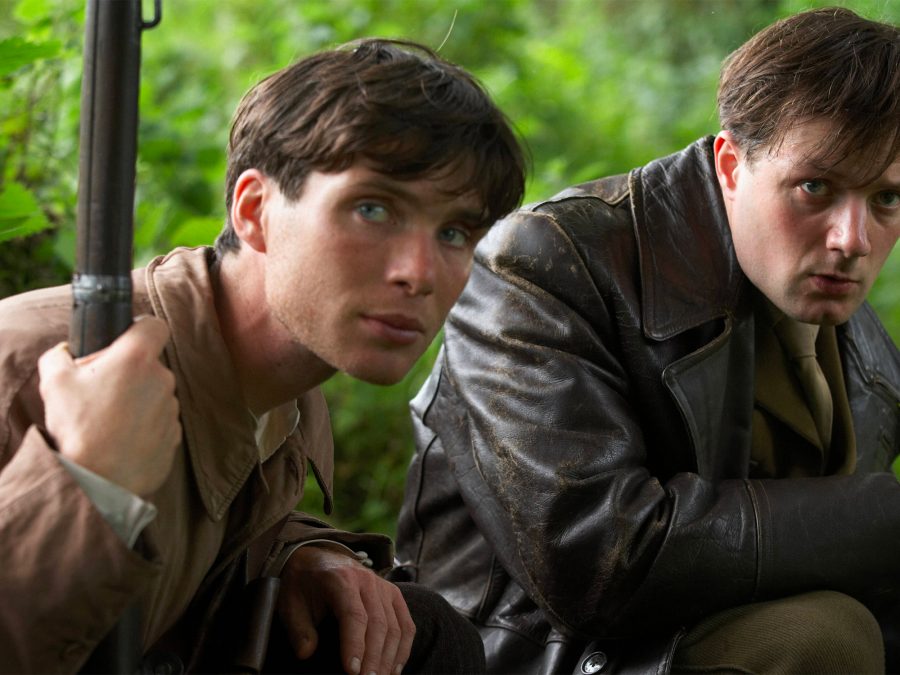 Murphy's O'Donovan is the exception – a young man believable as both the bookish, London-bound doctor and the ruthless military leader. It's his moral anguish, and constant refusal to let it stand in the way of his goals, that give the film momentum and pathos even in the face of its moments of history book density.
Much of what he does in The Wind That Shakes The Barley can be seen as the blueprint for what, to this point, is perhaps Murphy's most notable role. Thomas Shelby, the leader of the titular criminal enterprise at the center of Peaky Blinders, is defined by both internalized anguish and ruthless acumen. Like many a television anti-hero before and after, Shelby is haunted, by both the trauma he faced during the First World War and the violent lengths he must go to keep his family atop the pecking order in 1920s Birmingham. For much of the series, this trauma is beneath the surface, an anger that simmers from the corners of those wide eyes but never makes its way to the rest of the face. When it does escape that stoic stare, it is violent and terrifying, a drastic inversion of the control he so easily displays.
It's this line of performance that makes his broken and shell-shocked turn in 2017's Dunkirk all the more affecting. Nolan's characteristic manipulation of time has us meet Murphy's unnamed "shivering soldier" only after the events that have led him to near catatonia. When Mark Rylance's civilian sailor and his son find Murphy he looks the part of a competent officer, one who should be raring for a fight, but instead his all frayed nerves, pure trauma with none of the facade that Murphy typically wears so well.
This brings us back to 28 Days Later. When we meet Jim he could not be more vulnerable. Stark naked, alone and afraid, he awakens unaware of the virus that has revaged the United Kingdom, and survives only thanks to a few straggling survivors, led by Naomie Harris's headstrong and resourceful chemist Selena. Today, it's not hard to picture Murphy as the knowing leader ushering the powerless through apocalyptic terror, but here he is all but ineffectual, a bicycle messenger who lost his whole family and nearly everyone he has ever met. "Help Selena! Wait, Selena!" yells Jim as he hobbles up the stairs away from the infected whose red eyes and snarled teeth close in on him. As the audience surrogate, Murphy spends much of 28 Days Later learning and adapting as best he can, but he is almost always one step behind the action, never in control.
That is, until the film's climax, when his naivety and relative peacefulness is wrenched away by twisted humanity that threatens his only remaining companions. Caked in blood and straddling a would-be rapist, Jim is no longer wide-eyed, but hardened and callous. It's in these final moments where we meet the Murphy who has graced our screens ever since: a man whose hope is always tempered by anguish, but who can be rellied upon to do what has to be done all the same.
Published 17 Jul 2023
About Post Author