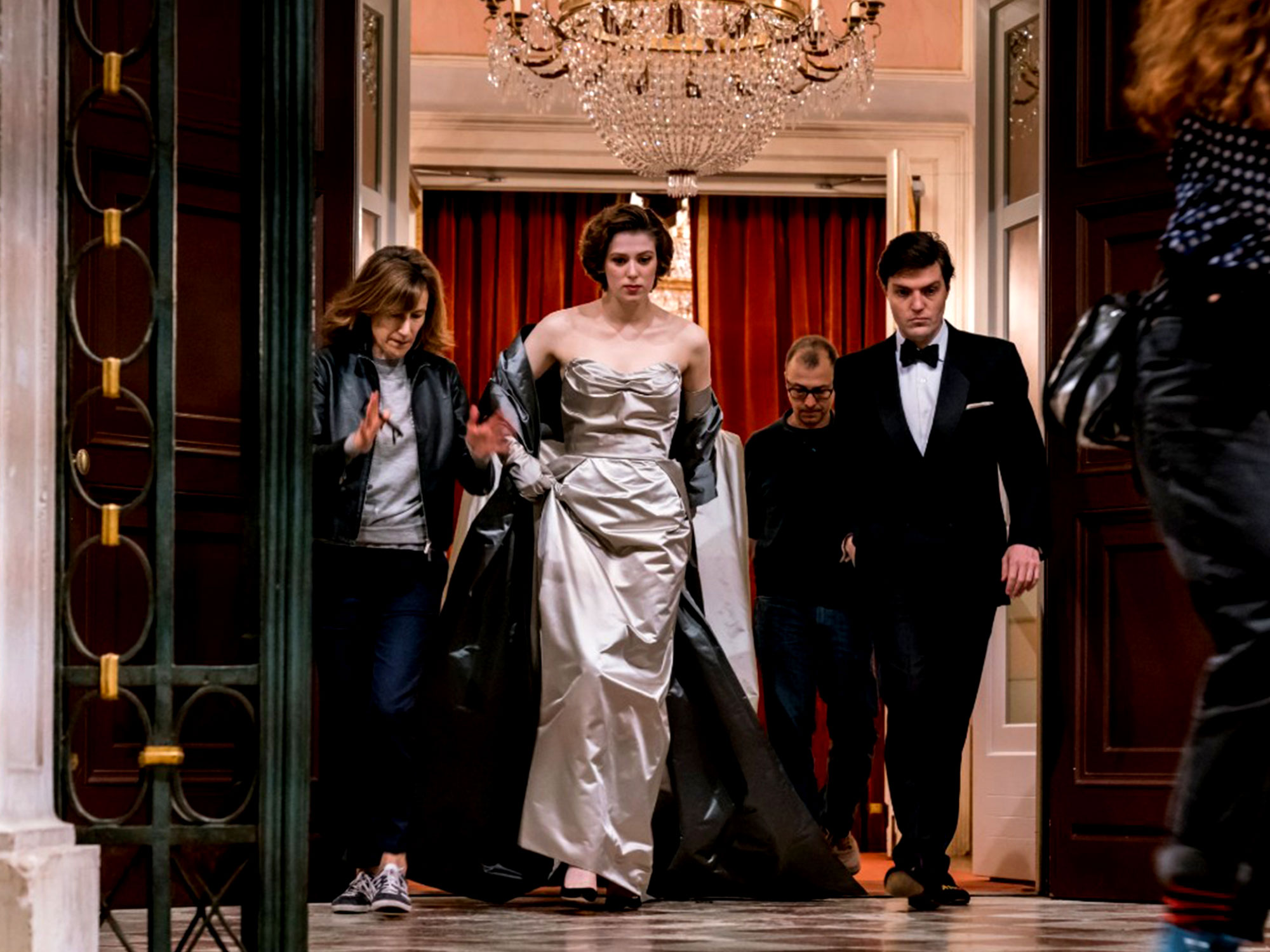 Joanna Hogg joins Clio Barnard and Miguel Gomes, while Frederick Wiseman will be honoured with the Carrosse d'Or.
After the revelation yesterday that Fast 9 will have its French premiere on the Croisette, the announcements keep coming from the team at Cannes with the line-up for the Directors' Fortnight sidebar bringing some familiar names with it. The premiere of Joanna Hogg's hotly-anticipated sequel to her Sundance Grand Jury Prize-winning drama The Souvenir is likely to be the big-ticket screening, but there's plenty to get excited about, including a wealth of female filmmaking talent which puts the main competition's line-up to shame.
The selection will open with French director and author Emmanuel Carrère's Ouistreham, starring Juliette Binoche; given that both are Cannes regulars, they're sure to receive a warm reception. Other French filmmakers in the line-up include Yassine Qnia, Anaïs Volpé, Luàna Bajrami and Jean-Gabriel Périot, while British filmmaker Clio Barnard's fourth feature, Ali & Ava, will also premiere. Another intriguing title is Futura, helmed by the Italian trio of Pietro Marcello, Alice Rohrwacher and Francesco Munzi. The documentary is described as "a portrait of the country [Italy] observed through the eyes of teenagers who talk about the places they live in and imagine themselves, torn between the opportunities that surround them, the dream of what they want to become, the fear of failing, the trials they hope to overcome."
Arabian Nights director Miguel Gomes will also return to Director's Fortnight, as his lockdown film Tsugua Diaries, co-directed with documentarian Maureen Fazendeiro, is scheduled to premiere. Director's Fortnight is traditionally one of Cannes' most exciting line-ups, offering plenty of opportunities for discovering the next filmmaking sensation (Sofia Coppola, Chantel Ackerman, Xavier Dolan and Jim Jarmusch are among the luminaries who got their big break in the program) so we'll be keeping an ear to the ground.
Feature Films
Ouistreham, Emmanuel Carrère
A Chiara, Jonas Carpignano
Ali & Ava, Clio Barnard
Clara Sola, Nathalie Álvarez Mesen
De bas étage, Yassine Qnia
Diários de Otsoga, Miguel Gomes, Maureen Fazendeiro
El empleado y el patrón, Manuel Nieto Zas
Entre les vagues, Anaïs Volpé
Europa, Haider Rashid
Futura, Pietro Marcello, Alice Rohrwacher, Francesco Munzi
Hit the Road, Panah Panahi
Întregalde, Radu Muntean
The Hill Where Lionesses Roar, Luàna Bajrami
Les Magnétiques, Vincent Maël Cardona
Medusa, Anita Rocha da Silveira
Murina, Antoneta Alamat Kusijanović
Neptune Frost, Saul Williams, Anisia Uzeyman
A Night of Knowing Nothing, Payal Kapadia
Re Granchio, Alessio Rigo de Righi, Matteo Zoppis
Retour à Reims (Fragments), Jean-Gabriel Périot
Ripples of Life, Shujun Wei
The Sea Ahead, Ely Dagher
The Souvenir Part II, Joanna Hogg
Short Films
Anxious Body, Yoriko Mizushiri
El Espacio sideral (The Sidereal Space), Sebastián Schjaer
The Parents' Room (La Chambre des parents), Diego Marcon
Simone est partie (Simone Is Gone), Mathilde Chavanne
Sycorax, Lois Patiño, Matías Piñeiro
Train Again, Peter Tscherkassky
The Vandal, Eddie Alcazar
When Night Meets Dawn (Quand la Nuit rencontre l'Aube), Andreea Cristina Borțun
The Windshield Wiper, Alberto Mielgo
Published 8 Jun 2021