By ELLEN LEWIS
Skin and Pluto
I am not particularly fond of blog lists rounding up the years gift ideas or proffering opinion on what are the best intimates in the market. These judgements are personal, a reflection of the authors tastes. We are a platform of merchandising information, not reviews. It is never our intention to postulate.
But recently, in discussion with my partner Shirley and my social media director, Alison on the subject of our lingerie drawers and how they have morphed during the pandemic, it is interesting to note that our choices fall easily into the much hyped comfort zone. Even though I am list averse, we decided that it might be fun to air our underwear. We are a variable threesome. Shirley is a New England lady, flat chested following a double mastectomy. Alison is an LA girl, a petite 34 B and I. . . . well I am a moving target traveling back and forth between New York and Mexico and ranging anywhere from 36-38, G-H cups.
So, without any desire to endorse these brands, though, by sheer coincidence we have written about every one of these products, we decided to share a thumbnail sketch of our favorite lingerie things.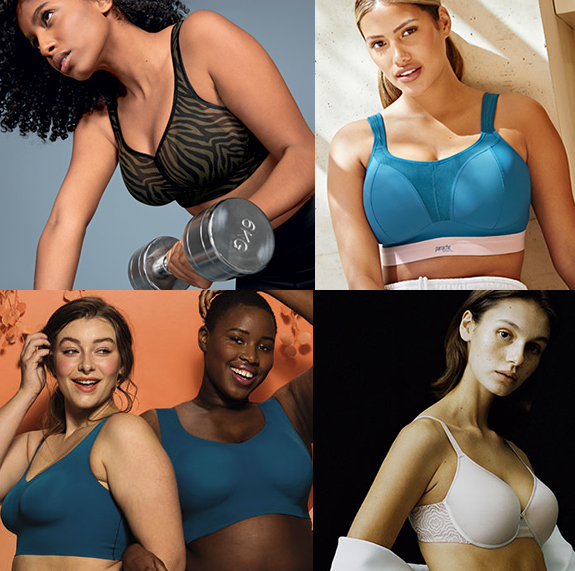 Clockwise Anita, Panache, Chantelle, Evelyn & Bobbie
Evelyn and Bobbie bralettes are my work from home and local go outside bras. I am presently alternating them with my Chantelle C Jolie spacer bra. It's On Gossamer mesh panties pretty much all the way. Sock wise, it's Falke's cool kicks and slipper socks. In Cabo, I am living in my Panache Wirefree and Anita Delta Pad sports bras., Around the house, it's Skin and Aspen Dream pajamas as well as my Pluto robe. My swimsuits are from Empreinte.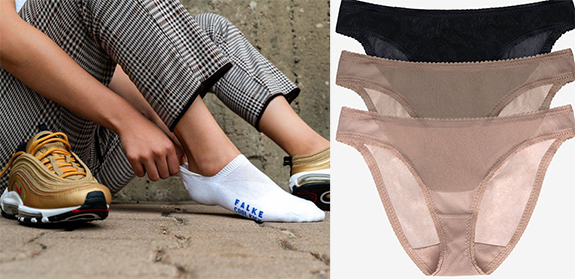 Falke and On Gossamer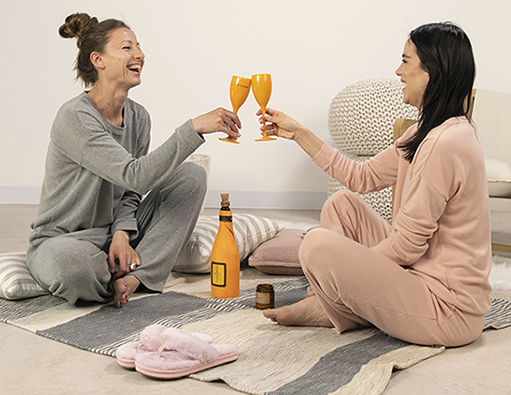 Aspen Dream
Shirley is all in with Ana Ono's bralettes (BTW, I wear their lounge pants whenever I travel on a plane). She backs these up with her Anita Post Mastectomy bras. Around the house you'll find her in loungers from Urban MuuMuu by PJ Harlow, and as an aside, Shirley is also a huge On Gossamer mesh panty fan.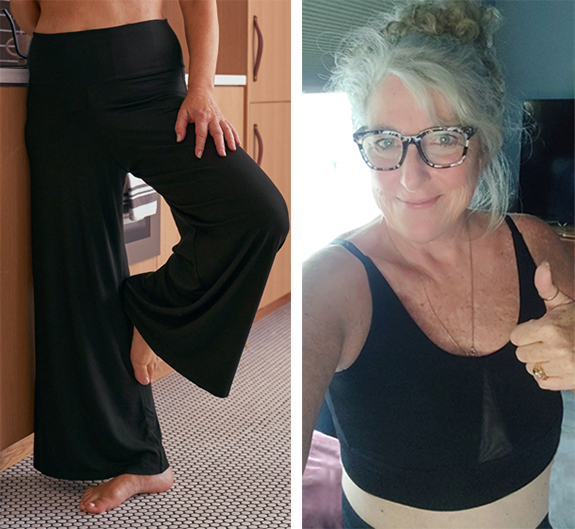 Ana Ono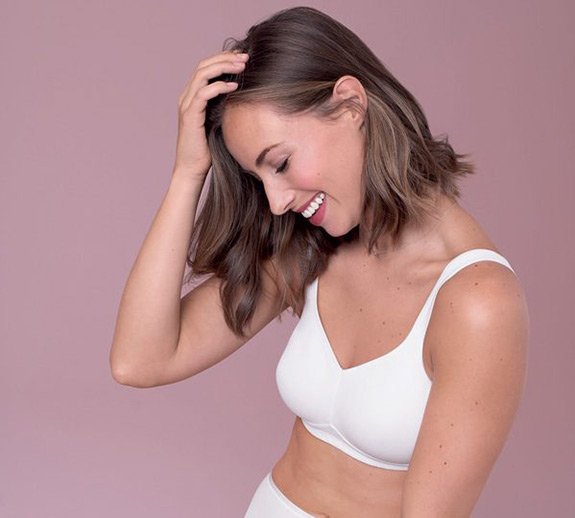 Anita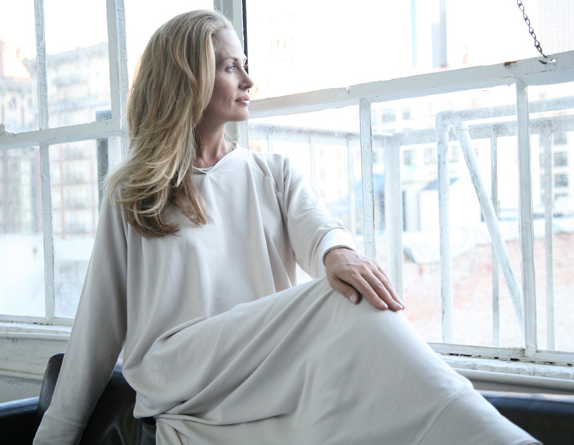 Urban MuuMuu by PJ Harlow
I was a bit taken aback by Alison's lingerie wardrobe. I figured this model looking LA girl would have a plethora of designer underpinnings. Not so she told me. "I wear Natori's unlined Flora bra, which I own in 5 colors". She coordinates the bras with her Hanky Panky boyshorts. Her most recent pajama purchase is from a brand-named Sleeper (new to me that I will explore).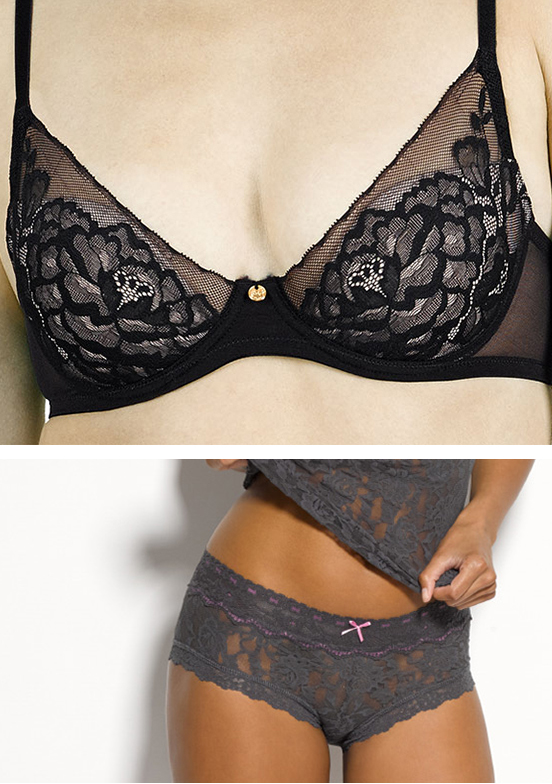 Natori and Hanky Panky
All and all, this is a snapshot at a moment in time. The selection has evolved for obvious reasons, and it will change again as our lives turn outward. If I asked 3 more people to reveal their current intimate apparel roster, I guarantee it would not be the same.
"When the dog bites
When the bee stings
When I'm feeling sad
I simply remember my favorite things
And then I don't feel so bad"

About Post Author