Steve McQueen and James Rogan's three-part docuseries examines three pivotal events from 1981.
Britain, 1981. Margaret Thatcher remains in office, Bobby Sands begins his hunger strike, the Yorkshire Ripper is caught, Diana Spencer marries Prince Charles. These were the headlines that dominated British life 40 years ago, yet they barely scratch the surface of what most Britons were experiencing at the time.
Uprising, a new three-part documentary series directed by Steve McQueen and James Rogan for the BBC, delves into the footnotes of a landmark year that redefined race relations in Britain for a generation. Each episode covers a pivotal event from 1981: the New Cross house fire which killed 13 Black teenagers in January; Black People's Day of Action, the first mass protest organised by Black British people in March; and the Brixton Riots which took place in April.
In the first episode, Southeast London is rendered vibrant and sunny. Beautifully restored archive footage shows girls in pigtails skipping arm-in-arm down the street, while wrinkled old hands stack dominoes and young men sway to music on street corners, cigarettes hanging from their mouths. Modern-day talking heads set the scene for the tragedy: we learn about the intergenerational families living in New Cross, the violent attacks perpetrated by the police against members of the community, and the horrific racism they suffered at the hands of far-right groups.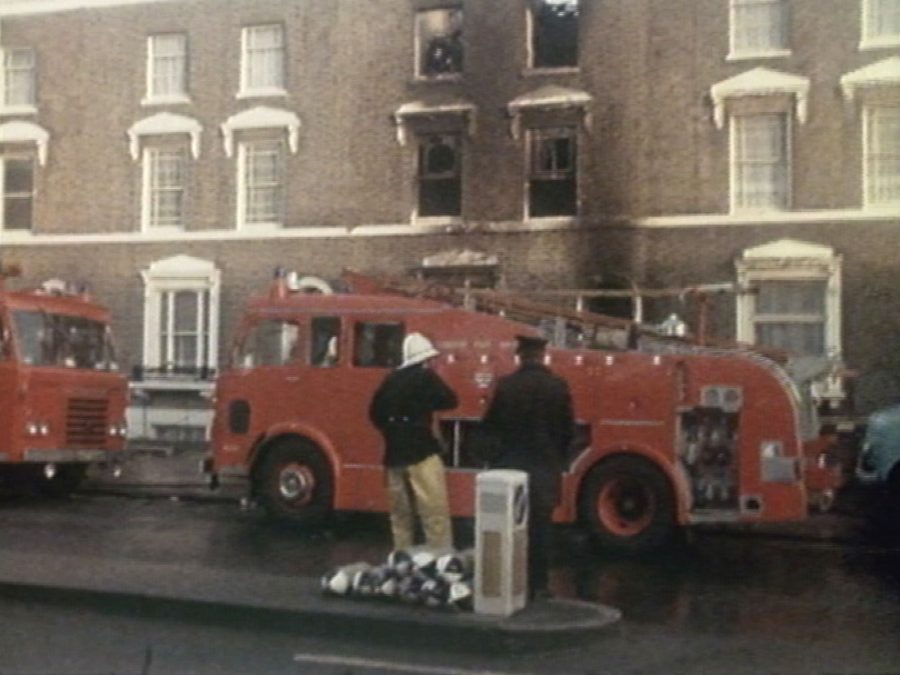 The events of the New Cross fire are described in vivid detail. Eyewitness accounts and the lightest of dramatic reenactments take us into the building where the fire took place. In the early hours of 18 January, 13 Black teenagers, who had been attending a joint birthday party, perished in the blaze. No formal charges were ever made, but survivors allege that the building was intentionally firebombed.
McQueen and Rogan carefully expound on the aftermath of the tragedy, both on a micro level – we hear first-hand how traumatic the fire was for the survivors – and on a macro level for Black communities in the UK. The second and third episodes of Uprising follow on from the New Cross fire, exploring the increasingly fractured relationship between local communities, the police and the media, which was exacerbated by the poor handling of the investigation.
Uprising shares many of its settings and themes with McQueen's Small Axe anthology series: house parties soundtracked by lovers rock; institutional racism within the police force; communities coming together over food. But this series is much more than leftover research. McQueen and Rogan are piecing together an endangered history, crucially told by the people who lived it.
This might be McQueen's first foray into serialised documentary filmmaking, but he carries with him the emotional depth we've come to expect from the director. Uprising is thorough and measured, more interested in educating than entertaining. It would be reductive to call the series timely – when have the events of the past ever not been relevant to our current moment?
Published 7 Jun 2021