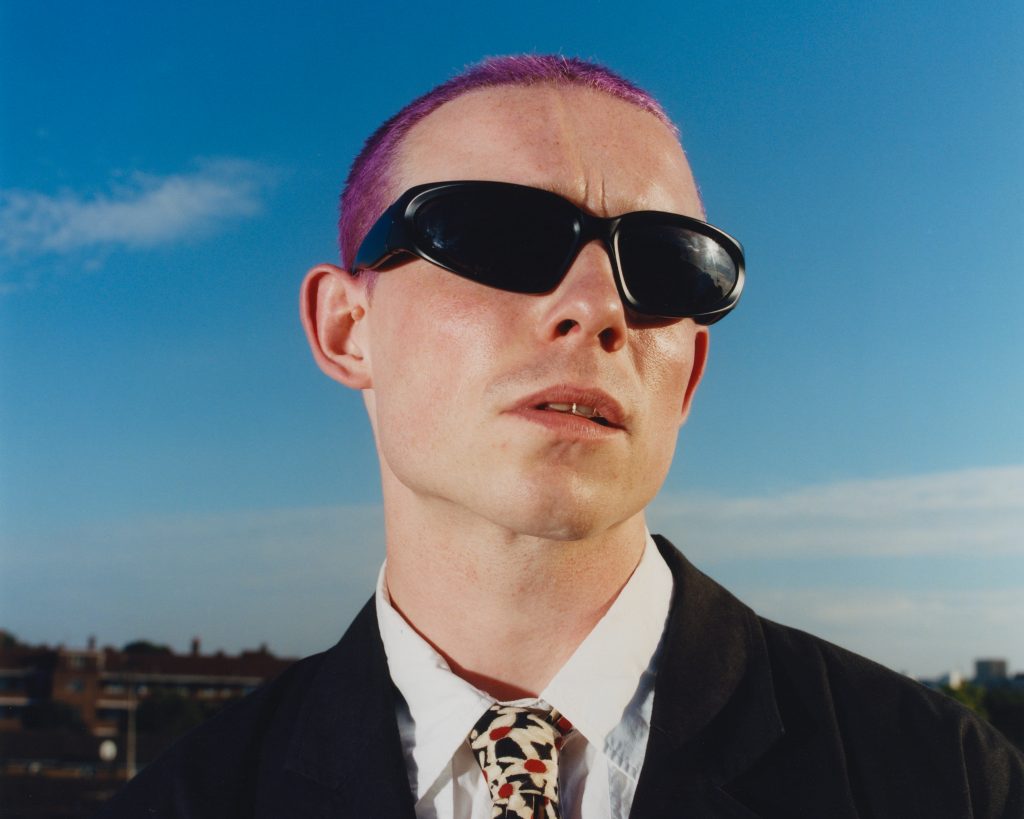 Continuing to tease his forthcoming debut album, titled "MRI", VC Pines has dropped another incredible new single and music video, this one titled "SUPERMAN". The track is melodic and catchy, with the chorus determined to make an impact on every listener with brilliant indie vocals. This new single acts as the follow-up to his latest drop "Colours".
Jack Mercer, known as VC Pines (Violet Coloured Pines), is a talented and introspective alt-soul singer-songwriter whose evocative storytelling delves deep into the realms of love, loss, and the nocturnal allure of London. Building upon the success of his acclaimed EPs, namely "Concrete" (2021), "Skully" (2020), and "Indigo" (2019), Jack is poised to unveil his highly anticipated debut VC Pines album. Titled 'MRI', this forthcoming release draws inspiration from Jack's personal experiences with temporal lobe epilepsy, using brain scans and x-rays as symbolic motifs. With alluring singles from the upcoming album, like "Dangling" and "Running", already making waves on BBC Radio 1 and BBC 6Music, VC Pines went on to grace the prominent stage, The Great Escape, and he is set to also perform on the Secret Garden Party festival stage, mesmerizing audiences with his soulful artistry and profound storytelling, not to mention his performance as part of the BBC's coverage of Glastonbury. He has already made a huge impact with his tracks "Taste Your Love" and "See You Soon" gaining millions of streams on Spotify, with the former being his most-streamed track on the platform, at 2.3 million streams, while the latter isn't far behind at 2.1 million. His rising success and reliability continue to shine as he furthers his career in music.
Talking about his new single, VC Pines said: "'SUPERMAN' is about biting off more than you can chew and self-sabotage. There are people in your life who mean more to you than life itself, but you let things get in the way, and you lose sight of what's important until it's too late… It's also very easy to promise more to those you love than you can deliver. So you live in this constant state of feeling like you've let everyone down, which is a dark dark place. I wrote this song with two mates who I've known for years. They recently started renting a studio in Dalston, but only have it at night times, so this was written and produced at around 3am under Stoke Newington high street. I've recently started working on my FOMO – Since writing this, I realised that I was saying yes to EVERYTHING and then being exhausted for, or missing the things that really mattered. I think that's what happens when I write, a lot of it is my subconscious, and I only realise how I've been feeling until the song is finished."
Watch the official music video to "SUPERMAN" by VC Pines here:
Written by Cameron Fyall, Jack Mercer, and Kai Fennell, whilst it has been produced by newjoy, "SUPERMAN" is an indie pop-rock anthem that combines with an alternative pop-rock style to create an interestingly immersive listening experience all the while VC Pines effortlessly conveys heart-filled passion in his silky indie-rock vocals. Continuing to redefine genres and make his own path in the music industry, VC Pines unleashes art with "SUPERMAN" from his engaging relatable lyrics to his unforgettable vocals, he really is forging ahead and we're right there beside him.
As for the music video, directed by Adrian Lee with Vince Lee acting as Director of Photography and Yurina Okamoto acting as Editor, we watch a pure performance visual from VC Pines as he conveys his feelings and emotions in a variety of clips. He's looking extremely smart in a two-piece black suit with a white shirt and a grey tie that is patterned with cream flowers that have orange centres. His hair is shaved short but it's dyed bright purple which adds a bit of personality compared to his formal clothes. As the song progresses, he relaxes into the song more, moving in time to the beat, really getting into it when the drop hits. The roving guitars and piano-led melody mix well with his movements on the roof of a building, and he effortlessly showcases what this song means to him as the video continues.
Stream the newly released song on Spotify here:
"SUPERMAN", by VC Pines, is available to download and stream, right now, across all platforms, via Club Carousel. Look out for his upcoming debut album, "MRI", set to be released September 8, 2023. Check out his tour dates below, tickets can be bought here.
Tour Dates:
12/09 Brighton, The Hope & Ruin
13/09 Birmingham, Hare & Hounds
14/09 Bristol, Rough Trade
15/09 London, Lafayette
29/09 Sheffield, Sidney and Matilda
30/09 Leeds, Hyde Park Book Club
01/10 Glasgow, The Hug & Pint
02/10 Edinburgh, Voodoo Rooms
03/10 Newcastle, Zerox
04/10 Manchester, YES
Let us know what you make of "SUPERMAN" by VC Pines on Twitter @CelebMix.
About Post Author