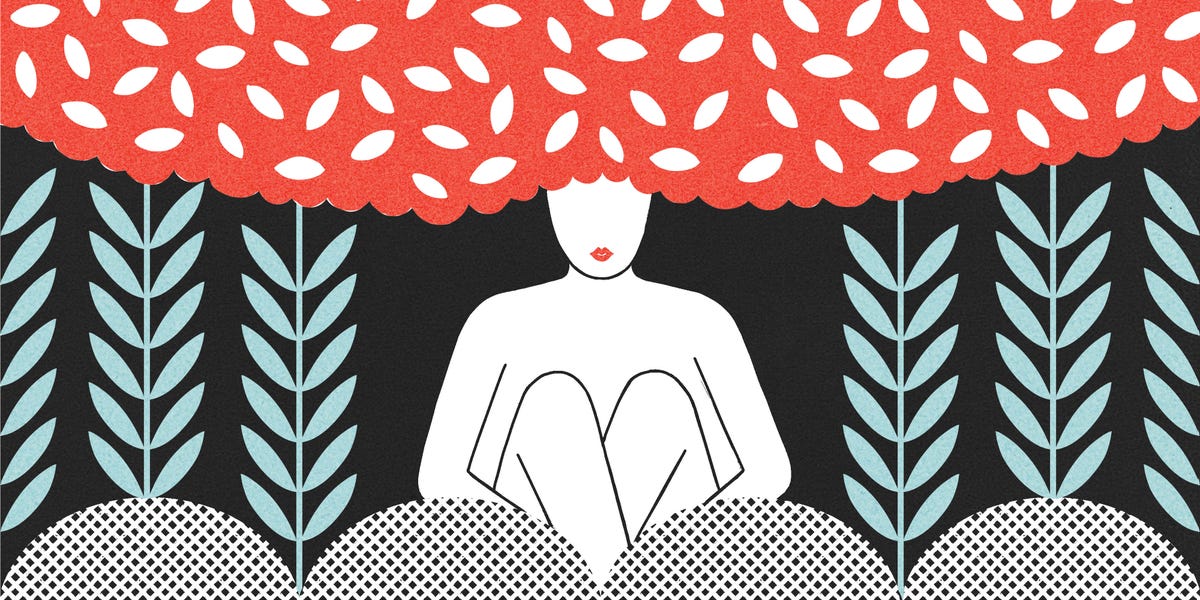 MONTH OF October
Plant your chunky-soled Chelsea boots on terra firma, Virgo. It's Libra season, which for you means it's time to usher some stability back into your life. Last month's brainstorms showered you with visionary ideas. Now, you're ready to take a couple of the winners and build them into something tangible…and profitable. The October 6 Libra new moon is an especially fortunate date to start a new financial venture or begin a fall routine.
There's no time like the present, with the Sun marching through Libra and your steady second house of work, finances and daily routines until October 23. And this year, you get a bonus bottom-line boost from energetic, assertive Mars, which is making its biennial blaze through Libra until October 30. As the red planet revs up your revenue, a project or plan could heat up fast.
Be careful how much you take on, though, because Mercury will be retrograde in Libra until October 18. This signal-scrambling time can cause errors with your work and budget, or miscommunications with clients and colleagues. Back up all your data and triple-confirm those Zoom meeting times.
Besides, new opportunities could be headed your way later this month. Since mid-August, all five of the slow-moving outer planets (Jupiter, Saturn, Uranus, Neptune and Pluto) have been retrograde. Now they start to turn direct: Pluto on October 6, Saturn on October 10, Mercury and Jupiter on October 18, which will move the needle on projects that have gotten stalled over the spring and summer.
No need to put your nose to the grindstone 24/7 either, Virgo. On October 22, the Sun will move into Scorpio, spending a month in your third house of communication and community. Get out and circulate (safely) or start sharing the news of a big project. But first: Stay open to a lucrative opportunity, possibly a joint venture, at the October 20 Aries full moon. Under these intimate beams, an important relationship could reach a turning point. Are you all the way in…or all the way out?
The Sun is in Libra until October 22
Time to get anchored, Virgo? With the Sun in Libra and your grounded second house until October 22, you're ready to start putting those birthday wishes and intentions into action. During this practical solar cycle, you can shift into "builder mode" and get your concepts into concrete form.
Although it's good to be methodical, you don't want to drag your feet. Mars, the cosmic catalyst, is in Libra until October 30, pouring rocket fuel into your ambition tanks. Mars hastens the pace—and, full disclosure, this planet can pump up your stress levels. There may be long hours and short deadlines this fall, so prioritize the opportunities that hold out the greatest promise of a payoff that'll make it worth the intensity.
If you've been angsting over money, don't get upset—get busy! Necessity might be the mother of invention, but warrior Mars is its hyper-productive co-parent. Focus on the solution, not the problem—and we REALLY mean that, Virgo. Instead of letting nerves and fear overtake you, consciously channel any anxious energy into hustling.
The October 6 Libra new moon reboots your budget
The October 6 Libra new moon could bring a job offer, a new client or a lucrative opportunity your way. With la luna turning a fresh page in your second house of daily habits, get that fall fitness routine or clean-eating plan underway. Go-getter Mars is exactly conjunct the new moon, jacking up your earning potential opportunities and pushing you to advocate for yourself.
The squeaky wheel gets the premium grade oil, Virgo, so don't be shy about self-promoting or making that big ask. With six planets in air signs today, the most grounding parts of your chart are illuminated. What kind of support do YOU need? Where might you put better systems in place or hire a specialist to turn your starry-eyed plans into reality? Lean into the orderly side of your Virgo nature and craft a plan. Your efforts will pay off between now and the April 16, 2022, Libra full moon.
Pluto also turns direct on October 6
Your desire to share your gifts returns with a vengeance on October 6 as transformational Pluto wakes up from a five-month retrograde through Capricorn and your fifth house of creativity, passion and self-expression. While Pluto was back-spinning (a cycle that began on April 27), you may have dipped below the radar, hiding your radiance while feeling self-conscious. If you were struck with a bout of stage fright or performance anxiety, Pluto's return to forward motion reminds you that you have something meaningful to offer to the world! Instead of worrying about doing it "perfectly," focus on the lives you'll change with your gifts and talents.
A love affair or relationship may have gone through intense cycles during Pluto's retrograde. Perhaps an ex surfaced, or you had to work through some old fears and baggage in your current union. That old "come here, now go away" dance gets exhausting! You deserve a break from that confusion, Virgo, and as Pluto corrects course, clarity returns. Should you cut ties or stick around and work through a difficult dynamic? That answer will soon become clear.
Saturn retrograde ends on October 10
Your eagle eye gets even sharper starting October 10, when Saturn wakes up from a four-month retrograde in Aquarius and your sixth house of health, organization and work. With the taskmaster powering forward in this methodical zone, you return to your analytical ways. If you've fallen off the wellness wagon, you can get back to healthy eating, exercise and regular self-care now.
Tough Saturn has been in Aquarius since March 2020, and it's here until March 2023. You may have endured a couple of health or medical issues along the way, which prompted you to take your well-being seriously. Saturn is here to help you prioritize. You want to fix and help and save the world. But if you don't say no to some things, you can't say yes to the ones that matter most.
Jupiter and Mercury retrograde both end on October 18
Back in business! On October 18, your ruling planet, Mercury, will correct course after a frustrating three-week retrograde backspin through Libra and your financial zone. If your money's been funny (and not in a ha-ha way), prepare to have the last laugh.
Also on October 18, expansive Jupiter ends a four-month retrograde through Aquarius and your sixth house of health, planning and organization. Growth-driven Jupiter is making a long trip through this realm of your chart (which is ruled natively by Virgo) from December 19, 2020, until December 28, 2021, energizing your work and wellness efforts. Healthy living has been a central theme of 2021, and if you've been dealing with any medical issues, you've had the planet of good fortune acting on your behalf.
Since June 20, the planet of growth has been stuck in a frustrating traffic jam, and when it has moved, it was in reverse! You may have felt more stressed and rundown with ebullient Jupiter in sleep mode. Administrative tasks could have gotten waylaid, and many Virgos struggled to stick to any kind of schedule (so unlike you!). Since the sixth house rules helpful people, you may have felt unsupported, or perhaps a trusty assistant went rogue. Your eating and exercise habits could have been all over the map, or maybe your recovery process from a medical matter hasn't been progressing as quickly as you'd hoped.
Now that Jupiter is straightening out, prepare to grab the wheel and bring some order back to the Virgo court. The wellness wagon is circling, and you'd be wise to hop on. By the end of the year, your vitals—and your vitality—could reach peak levels if you start the self-care stat. A new work opportunity could arrive with Jupiter's turnabout. Don't rush! Withclass="body-el-link standard-body-el-link" action planet Mars making an energetic The Aries full moon on October 20 illuminates X

A lot of hidden details will get illuminated on October 20, when the Aries full moon sends its potent beams into your eighth house of intimacy, privacy and secrets. Are you in or are you out? This full moon in your zone of extremes is ready to move you out of the gray area. The eighth house rules joint ventures, and this one could bring a proposal to the table—either in business or love. How can you merge your resources and talents for mutual gain? This lunation could have "power duo" written all over it. Look back to the Aries new moon on April 11, which planted the seeds of what will come to fruition today or over the next two weeks.
The Mars-Pluto square on October 22 stirs up drama.
You normally keep a level head, Virgo, but even your even-keeled sign can lose your temper. Makclass="body-el-link standard-body-el-link" e an extra effort to hold your fire on November 5 if you can. That day, a volatile square forms between hotheaded Mars in your security-seeking second house and intense Pluto in your dramatic fifth house. One part of you wants to stir the pot just to see if you can get a rise out of someone. Maybe you're craving attention or feeling insecure and needing to test whether they care about you. But instead of pushing THEIR sensitive buttons, how about just asking point-blank where you stand? Being overly direct may not work, but taking a back-door approach won't either. (And don't even THINK about snooping, Virgo.)
Scorpio season starts October 22
On October 22, as Scorpio season begins, a lot of the picture will start to get filled in. For the next month, the Sun will heat up your third house of communication, sparking productive conversations and filling your social calendar. Whatever answers you're seeking, you'll find them in books, podcasts, events—and more importantly, from chatting up the people you meet there. Your mind is hungry for intel, making this a great time to sign up for a course or lecture.

You're buzzing with ideas, DIY projects and plenty of things to say. Step away from your workspace and go mingle: The vibrant exchanges you have now will open new doors. Check out local events and cultural offerings in your area as well. You could meet kindred spirits right in your own backyard. A community or media project could get your message out to a wider audience, especially once energizer Mars joins the Sun here on October 30.

With tender Venus ensconced in your foundational fourth house from October 7 to November 5, you'll feel the magnetic pull of Chez Virgo and a desire to spend more time around your closest people. If you're in a relationship, you might want to zip yourselves into your couple bubble and not emerge till after Halloween! While you're in there, share a few vulnerable confessions and be receptive to theirs. Venus is in big-picture Sagittarius, making it easier than usual to open your heart, be more receptive and forgive people their trespasses. Enjoy this annual cycle for connecting on a deeper level.

If you live with your S.O., you might be inspired to refeather your shared nest, whether it's with a major home-improvement project or just some dclass="body-el-link standard-body-el-link" ecorating changes. Pro tip: Focus on the boudoir to get that stagnant chi flowing with some Feng Shui–inspired modifications (https://www.astrostyle.com/feng-shui-astrology). Single Virgos might need to pry yourselves out of the house and into some good mingling settings. Grab a chatty wingperson to keep you from bailing or sneaking off early.

The tug toward emotional security is strong most of the month as driven Mars charges through Libra and your security-seeking second house until October 30. Regardless of your status, you'll be turned on by luxury, dressing up and hanging out at more upscale, sophisticated places. If you're dating, you'll be attracted to stable, solvent people who bring minimal drama. With combative Mars in this fiscal center, couples may feel stressed or argue about money. But turn that into a positive. Let the tension motivate you to get your finances in order. Your efficient sign knows full well that "budget" is not a dirty word!

Enjoy the process of getting your bearings because on October 30, Mars will swing into Scorpio and your social third house until December 13, making for a flirtatious and festive lead-up to the holidays.

October could be one of your most profitable months of 2021 if you play your hand right. The Sun is in Libra and your second house of work and money until October 18 while motivator Mars is revving up your revenue through October 30. With the October 6 Libra moon delivering fresh-start energy here, a new opportunity or income stream could appear and build up momentum over the next six months.

The only catch is that Mercury, your ruling planet, is retrograde until October 18 in Libra, which could create the need to reconfigure your budget or untangle crossed wires with colleagues and clients. If you're considering an investment, get all the details and find out what's required. There could be hidden costs or conditions that you didn't notice at first glance. By the time the October 20 Aries full moon beams into your eighth house of wealth, windfalls and joint ventures, you'll have the cosmic all-clear to proceed—or walk and find a better offer.

Love Days: 12, 16

Money Days: 24, 6

Luck Days: 21, 4

Off Days: 19, 29, 14

This content is created and maintained by a third party, and imported onto this page to help users provide their email addresses. You may be able to find more information about this and similar content at piano.io