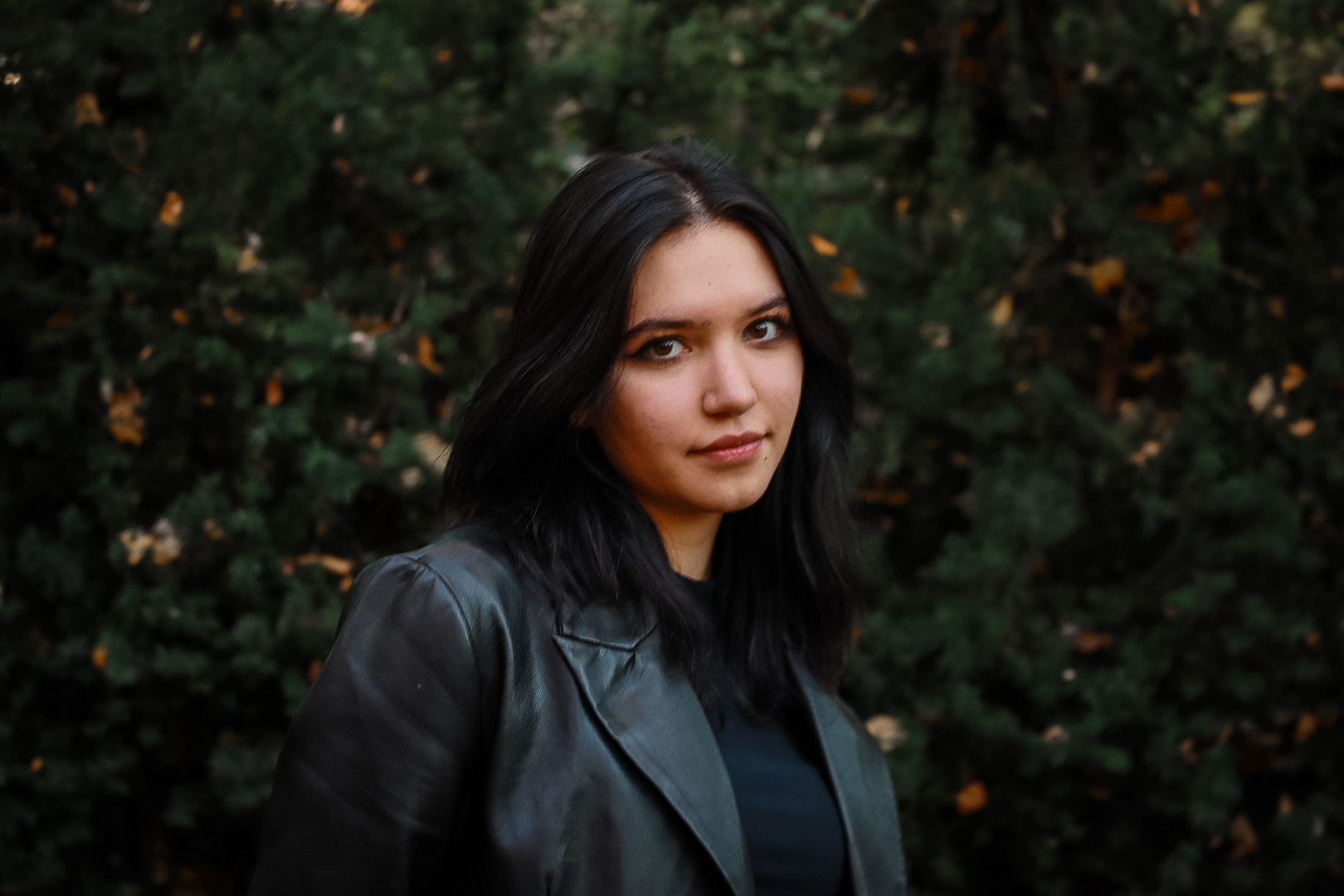 Released today is the addicting new single, titled "overflow", by vivi rincon. She stuns us with her vocal delivery on this superb ballad. This follows up her previous single "angela".
vivi rincon, real name Viviana Rincon, is a Houston, Texas native singer-songwriter who has quickly become a viral success and is continuing to attract fans with every new release. She is a half-Mexican half-Venezuelan queer woman who met her girlfriend at Berklee School of Music, and they later went on to collaborate together with vivi rincon's girlfriend acting as her producer. She found success on the social media platform, Tik Tok, where her debut single, titled "if we lived on the moon", went viral amassing over 1.3 million views with various feedback being left in the comments from stars, including Alexander Stewart and Lizzy McAlpine hailing her for her honesty and integrity in her songwriting. Her debut single is her most-streamed track on Spotify with over 1.2 million streams. She has since released three more singles – including today's "overflow" – prior to the release of her debut EP "crash landing" which is set to drop towards the end of February.
Written by Viviana Rincon and produced by Matt Martin, "overflow" is an addicting track that delves into obsessive love and the compulsive neediness we all sometimes get. The track starts off with dark synths that build into a haunted melancholic sense of feeling allowing vivi rincon to create a world full of craving and a codependency atmosphere. Her incredible vocals are clear and pure grabbing the entire spotlight of the song, whilst the backing track builds instrumentally after the first chorus, adding consistent percussion and gritty, defining guitar chords that only just add to the all-consuming nature of the meaning behind the song. Lyrically, vivi rincon impresses with her self-awareness of her obsession with her love interest, and how that can be seen as toxic. Her ability to create lyrics describing such a situation just showcases how skilled she is. The track is set to resonate deeply with a lot of people as we've all fallen hard for others in the past, sometimes to the degree where our own emotions and feelings are something that leads to anxiety and worriedness that they may not be reciprocated quite so much and to the extent that by being so all-consumed in this type of love, that could be the whole reason that a relationship falls apart.
Talking about the track, vivi rincon said: "'overflow' is what happens when you can't hold in your emotions anymore. It's when you feel all of the love and the pain and excitement and fear of being in a relationship."
Stream "overflow" by vivi rincon on Spotify here:
"overflow" by vivi rincon is available to stream and download, right now, across all platforms. Her debut studio EP, titled "crash landing" is set to be released on February 22.
Let us know what you make of "overflow" by vivi rincon on Twitter @CelebMix.
About Post Author