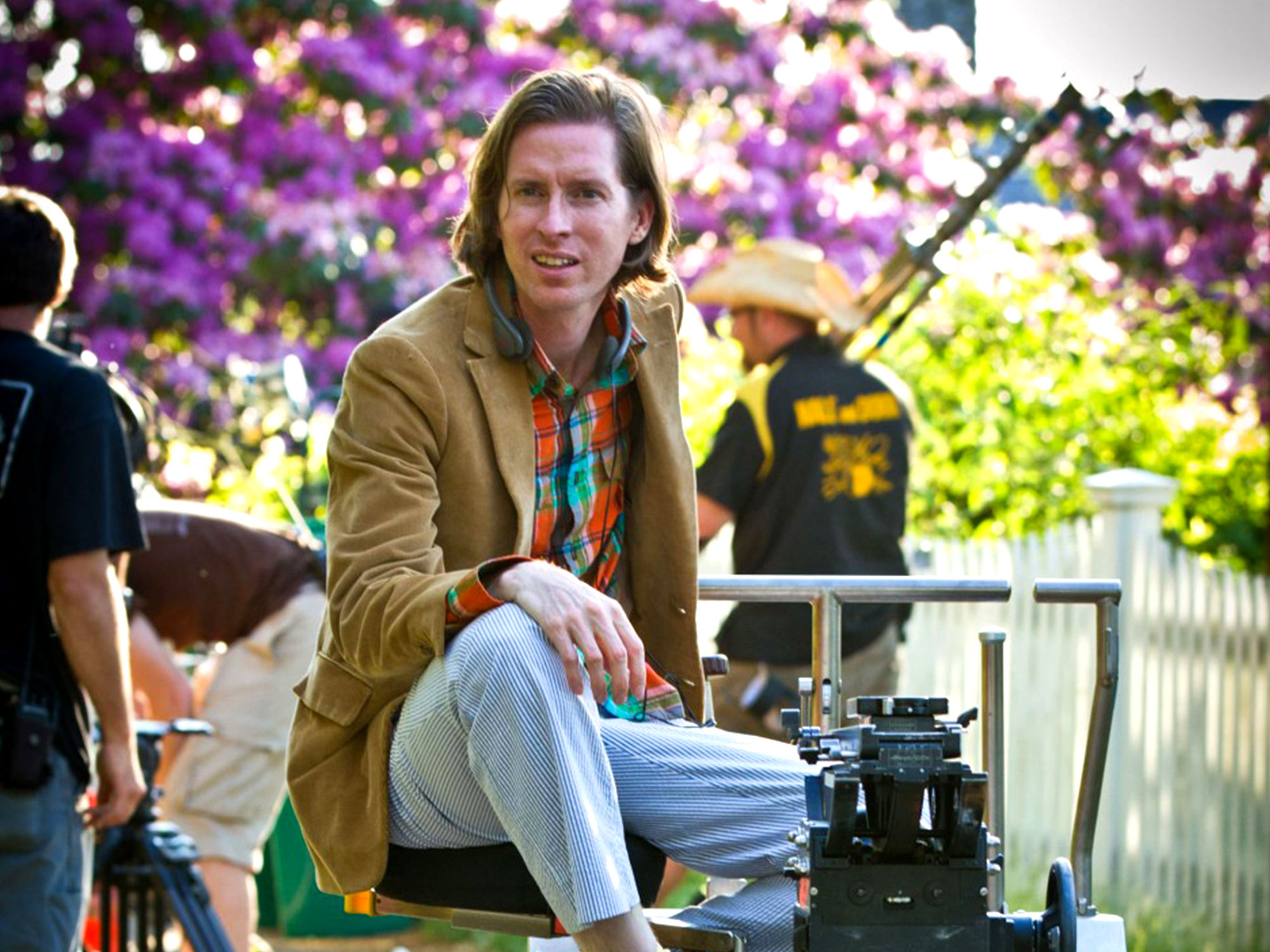 It would appear that Wes Anderson has officially entered his workhorse phase. His latest film The French Dispatch got its long-awaited theatrical release only a few short months ago, and reports say that he's already wrapped photography on his follow-up, the Spain-set and star-studded Asteroid City. But it's not like he's going to take that as cause for a break.
With his next film still gestating, Anderson has already begun production on his next next film, announced by journalist Baz Bamigboye just last night as an adaptation of Roald Dahl's 1977 short composition The Wonderful Story of Henry Sugar. What's more, this latest feature will match Anderson with an unexpected pair of collaborators new to his cozy little universe – Benedict Cumberbatch has signed on to lead the film, which will be produced and distributed by Netflix.
In Dahl's original text, the character of Henry Sugar was a man who successfully trained himself to see with his eyes closed, a skill that he then used to cheat and win at cards. (Curiously enough, the same broad-strokes plot as Fritz Lang's silent classic Dr Mabuse the Gambler, a connection that Anderson can surely be counted on to have already made.) Of course, these unethical choices eventually come back around to Henry, and he finds that "more than his eyes have been changed by his studies," as the official synopsis details.
Of course, this isn't Anderson's first dalliance with the prose of Roald Dahl, having already brought his Fantastic Mr Fox to the screen back in 2009. Like that film, we can safely presume that Anderson's newest will play to the whole family while incorporating traces of the maturer themes and motifs – insecurity, deadbeat dads, makeshift family units healing the emotional wounds they leave behind – for which his work is known.
Cumberbatch should fit in nicely with Anderson's deadpan verbosity, but it'll be interesting to see if and how hitching his wagon to Netflix might have an effect on Anderson's filmmaking. How could someone so committed to the bandying-about of aspect ratios possibly get along with the world's biggest streaming platform? Though hey, if Scorsese could make it work, surely they'll figure something out.
Published 7 Jan 2022