In the pursuit of glowing, smooth skin, there's one ingredient that comes up over and over: retinol. The family of ingredients is still the most-studied anti-aging ingredient on the market for a reason: "Retinol helps stimulate collagen production, enhances cell turnover, strengthens the skin to improve the appearance of wrinkles and evens pigmentation," says Josh Zeichner, MD.
But in the wide world of beauty products, finding the perfect version of a retinol for you can be confusing. So we recruited two of Manhattan's top dermatologists to help: who needs a retinol, retinoid, and how do we know when? All the details, below.
Are retinol and retinoids the same thing?
"'Retinoid' is an umbrella term for the various forms of vitamin A compounds found in skincare," says Bhanusali. "Retinol is a type of retinoid." The easiest way to keep them straight, he adds, is that you can purchase retinols over the counter, while a retinoid can only be prescribed to you because they are stronger.
"The difference between over the counter and prescription versions is potency," Zeichner says. "Retinaldehyde is the most potent over the counter retinoid, because it only takes 1 step to be converted to an active form. Pure retinol needs two conversion steps, and retinyl esters need three. The retinyl esters like retinol propionate are the most mild and most stable, so they are a good option for people who are just starting out with retinoids or in people who are sensitive."
What are the most important things to keep in mind when using a retinol or retinoid?
"Retinoids are known to cause skin irritation in the first few weeks of use," Zeichner says. "This period is known as retinization, where the skin adjusts to using a retinoid. To minimize this risk, use only a pea sized amount, layer with a moisturizer, and apply initially every other day as your skin can tolerate it. As your skin adjusts, you can use it more frequently. Retinol thickens the deeper skin layers, but actually thins out the outer skin layer. This gives the skin improved radiance, but also makes it sun sensitive. So if you are using retinol, sunscreen is a must."
If you have troubled skin can you use retinol or retinoids?
"If skin is inflamed, I usually have my patients focus on healing the skin barrier first," Bhanusali says. "Hold off any exfoliating ingredients or retinoids, which can cause some irritation."
Can sensitive skin use a retinol or retinoid?
"For sensitive skin, the goal is to start slow and work your way up," says Bhanusali. "Once you can tolerate each night, switch to prescription forms and again start slow and increase usage over time." Dermatologists also have the ability compound, or create custom formulas, too. Bhanusali founded a skincare company dedicated to this besoke approach, named Skin Medicinals, after his own bad reaction to retinol. "We can compound retinol with ingredients to help with inflammation (niacinamide) or hydration (hyaluronic acid) for our patients who are having issues tolerating."
Meet the Experts
Joshua Zeichner, MD, is a board-certified dermatologist, product fomulator, and director of cosmetic and clinical research in dermatology at Mount Sinai Hospital in New York City
Dhaval Bhanusali, MD is a board-certified dermatologist and product fomulator in New York City.
Why Trust ELLE Beauty?
As a leading publisher of fashion, lifestyle, and beauty content, ELLE.com is committed to highlighting the best products in various categories by personally testing the latest and most innovative products, interviewing countless experts, and vetting customer-loved items.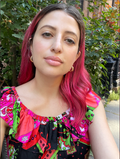 Beauty Editor
As ELLE's beauty editor, Margaux wants to try it all and do it all…and she does. She's not afraid to chop, slather, dye, swipe, inject, and more—and if it's worth your time and money, she'll rave about it here.
About Post Author