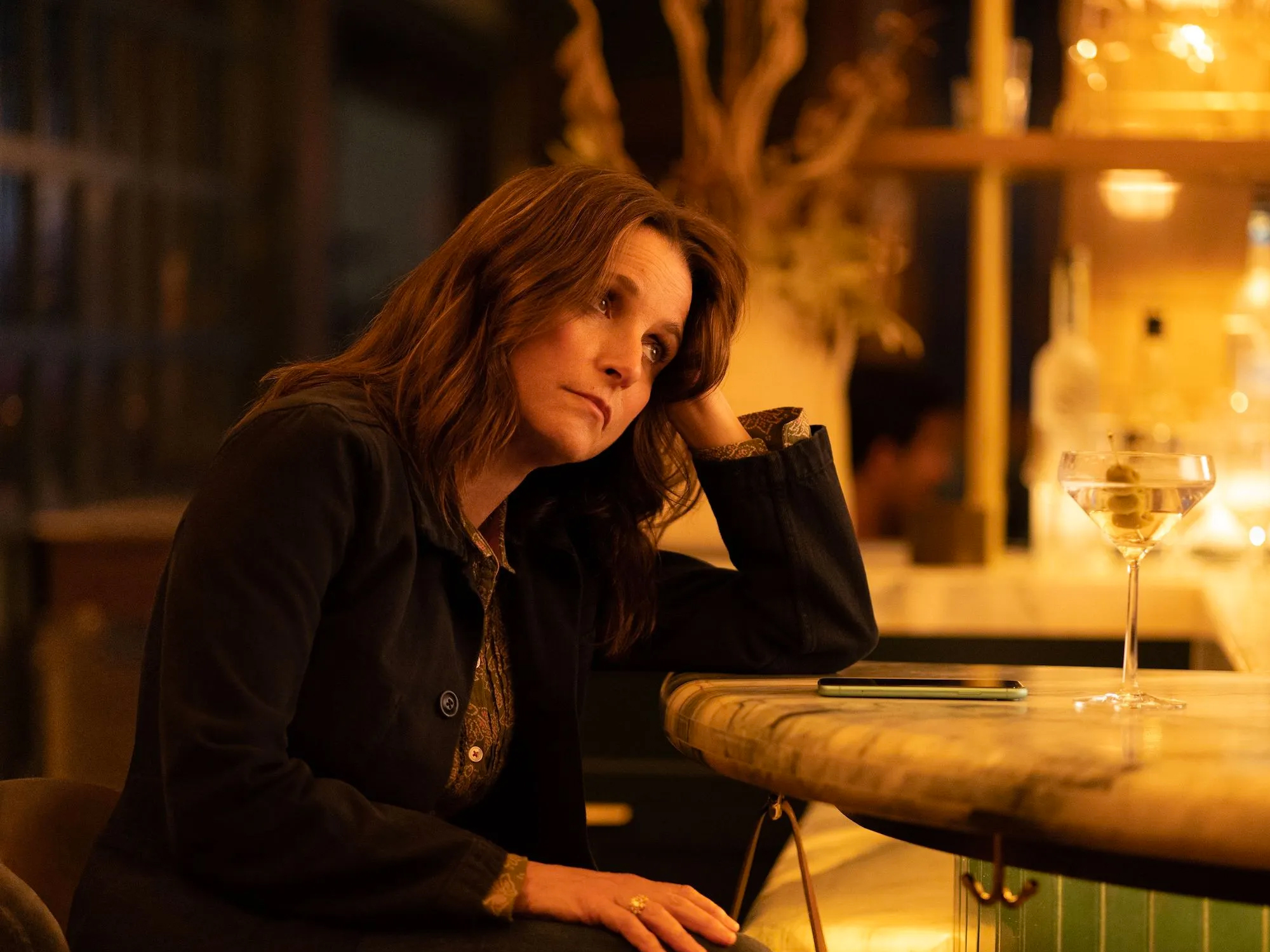 Nicole Holofcener reteams with Julia Louis-Dreyfus for a gentle comedy about a writer who discovers her husband doesn't like her work.
Writing can be a lonely pursuit, and authors must often rely on those closest to them for support and feedback as they attempt to navigate the process of constructing a story. So it goes for Beth (Julia Louie-Dreyfus), a novelist who has just finished her second book – a follow-up to her reasonably successful memoir. She has what she believes to be a good marriage therapist husband Don (Tobias Menzies), until she overhears him criticising her new novel to her brother-in-law Mark (Arian Moayed). Devastated by what she perceives as an emotional betrayal, Beth turns to her sister Sarah (Michaela Watkins) for advice about how she should proceed.
Holofcener has built a career out of crafting intimate relationship studies (centered, more or less, on the white middle class) and it's worth acknowledging as much if only to indicate that it's remarkable she manages to create such rich characters within the framework. Perhaps it's a case of 'write what you know' being genuinely good advice, but at any rate, her wry script is populated with people who feel flawed but lived-in and familiar. Louie-Dreyfus and Menzies have a delightful report, to the extent that when their son Elliott (Owen Teague) accuses them of being codependent, it's easy to understand where he's coming from.
Elliott also tells his mother that she should have been less supportive of him when he was younger, as her unwavering positivity gave him an inflated sense of his own talent. This parenting dilemma harkens back to Beth and Don's ongoing argument about him not liking her work, and the age-old question of how honest we should be with our loved ones when it comes to their insecurities.
It's a small but perfectly formed comedy of manners, with Menzies particularly great as a therapist who finds himself unable to care about the lives of his patients. Although a subplot involving Beth's sister and brother-in-law weighs the script down (despite the always charming Arian Moayed) it's a sweet, slight film about the nagging worry at the back of every artist's head: they're actually just a mediocre talent, being politely humoured by their friends and family.
Published 30 Jan 2023
About Post Author